Kier is currently working on a major restoration project following the first blaze in May 2014.
The contractor has been on site since the summer of 2016 overseeing repair work worth £35m. The two-stage project has involved restoration of the Mackintosh building's roof before restoring the west wing and upgrading the east wing interior of the school.
Kier's contract was scheduled to be completed by the end of this year.
The latest blaze broke out of Friday night and has taken 120 firefighters to get under control.
The blaze engulfed the Glasgow School of Arts and spread to neighbouring buildings.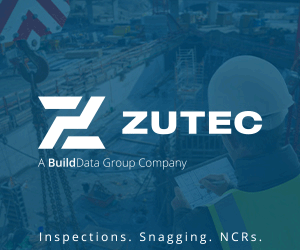 The Scottish Fire and Rescue Service's Deputy Assistant Chief Officer Peter Heath told the BBC the fire damage was "exceptionally significant".
He said it was likely that all the restoration work carried out since the last fire had been destroyed.
Experts are predicting that the entire project may have to be rebuilt, depending on the assessment of the present building's facade, which could see the cost of a rebuild soar to £100m.
Professor Billy Hare, lecturer in construction management Glasgow Caledonian said that a brick-by-brick restoration was looking a likely option but would be the most expensive solution.
A Kier spokesperson said: "Kier has been working with the Glasgow School of Art since 2016 on the restoration of the Mackintosh building and so we share the devastation felt by the School and the wider public at this time.
"We are working closely with the Scottish Fire and Rescue Service in their investigation and as such it would be inappropriate to comment further whilst an investigation is ongoing."
Muriel Gray, chair of the Board of Governors, said: "We now have a difficult waiting game until Scottish Fire and Rescue Service, Glasgow City Council and associated agencies have completed their investigations into the condition of the building."
Glasgow MP Paul Sweeney has posted videos on Twitter highlighting the fire damage:
THREAD on #GlasgowSchoolofArt. I visited the site with @scotfire_glasgo last night, who have done an incredible job to contain a fire that was totally out of control on their arrival and also collapsed the timber clad roof of the neighbouring ABC venue, which dates back to 1875. pic.twitter.com/VyVHypgWTC

— Paul Sweeney MP (@PaulJSweeney) June 17, 2018