The retirement homes specialist said it had seen a significant decline in reservation rates since April.
It blamed more caution due to ongoing economic uncertainty, a slower secondary market and a softening of pricing, particularly in the South East.
Fenton said: "Unfortunately, since Brexit, in the absence of any Government support and now with the additional challenges posed to the business by the proposed ban on ground rents, it is clear that the group must embark on a new strategy to carry it safely through the next five years and beyond. 
"Having reached the age of 60, it is right that I now stand aside at the end of our financial year to enable a new chief executive to be responsible for this journey.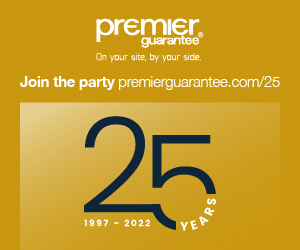 "We have a strong balance sheet and very talented and committed people who are proud to deliver the best quality and service standards in the industry.  I have absolutely no doubt that the Group will have a successful future."
Chairman Paul Lester will carry out the strategic review that will streamline the retirement homes specialist.
It is also exploring offering rental and part ownership of retirement housing.
In a statement this morning Mccarthy & Stone said:"This strategic review will seek to focus on improving margins and ROCE (targeting mid-teens ROCE over the short to medium term) together with a more balanced workflow.
"This will naturally lead to a more measured growth trajectory and a right-sizing of the group's cost base, with build cost savings as an additional key area of focus."
The outcome of the strategic review will be announced in September alongside year-end results.
McCarthy & Stone is now forecasting 2,100 – 2,300 (2017: 2,302) legal completions and operating profit of £65m-£80m (FY17: £96m).
The board said it had also started the search for a new chief executive.