The capital's biggest house builder Berkeley flagged up the figure in its results today.
Figures reported on the ground by the house builder are higher than government statistics.
Yesterday the ONS published its findings that suggested that foreign workers represent just over a third of the capital's construction workforce, based on 2016 data.
Estimates from the latest population survey show 7% of the construction workforce from the EU nationally, rising to 28% in the capital. A further 7% working in London construction were made up by non EU workers.
The Annual Population survey estimated 2.2m people work in construction with 165,000 from the EU.
The ONS report was prompted by growing concern about the impact Brexit could have on construction. It also flagged up concerns about the aging UK workforce, where nearly half are over 45 years old, noting EU nationals were considerably younger.
Berkeley said: "Looking forward, we remain concerned that the impact of recognised skills gap in the UK construction workforce may become more pronounced as the UK exits the European Union.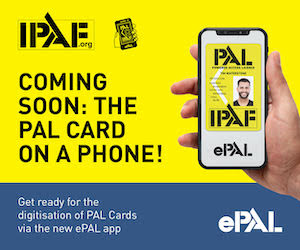 "While this is hard to predict, it is a fact that over half of London's site labour comes from the EU.
"This needs to be addressed by a combination of continued access to EU labour, skills training and innovation in construction if the industry is to achieve its medium term production aspirations."