The team known as Perfect Circle came together to successfully secure Scape's National Built Environment Consultancy Services framework for public sector projects.
Outline plans for the campus have already been submitted to Bristol City Council to show the scale of development and access routes. Consultation on detailed design proposals is likely to follow later in the year.
Bristol University plans to transform a seven-acre site next to Bristol Temple Meads railway station building modern education and research facilities.
Known as the Temple Quarter Enterprise Campus, construction work is scheduled to get underway in 2019 allowing the campus to open in time for the start of the 2021/22 academic year.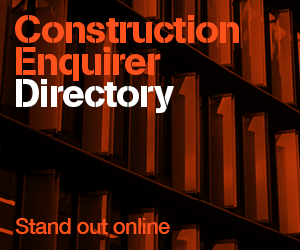 Seven new buildings will transform the former Royal Mail sorting office and part of Arena Island, providing a mix of flexible research and teaching facilities, accommodation for up to 1,500 students and a range of commercial outlets.
The client team includes architects Feilden Clegg Bradley and Allford Hall Monaghan Morris, engineering consultants Buro Happold and ARUP , all of whom have local teams based in Bristol and Bath.
Bristol City Council has recently started work to prepare for the demolition of the former Royal Mail sorting office next to the Bristol Temple Meads Station to make way for the new campus.
New Temple Quarter Campus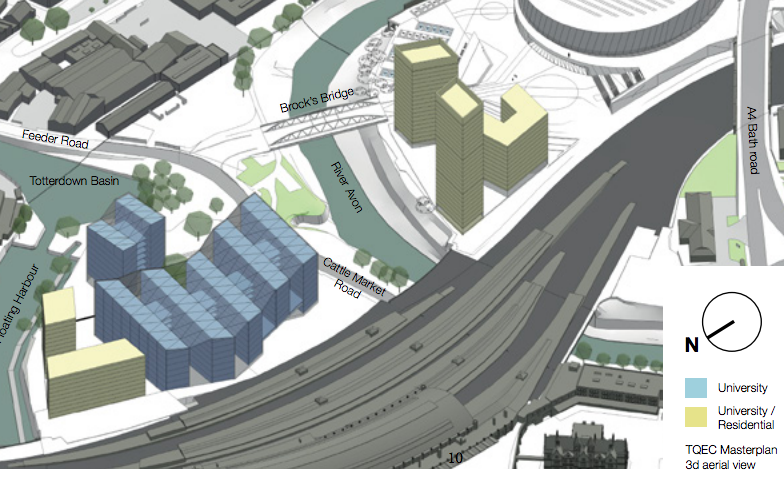 The Masterplan proposes to comprise nearly 900,000 sq ft of development capacity across both sites within a high-quality public realm.
The main Cattle Market site (left) will house a 8 to 9 storey University main building of 380,000 sq ft. It will also contain a 12-storey University building or student residential building alongside a smaller 9-storey University building.
The other building cluster near the proposed Arena will feature student accommodation in a trio of buildings ranging from 11-25 storeys.
Guy Orpen, Deputy Vice Chancellor of the University of Bristol said: "We are excited to be working with such an experienced design team with an understanding of creating quality places that people want to spend time in, spaces that are inspiring, sustainable and welcoming.
"Over the coming months we will be working with the architects, local businesses and communities to develop our plans further to transform this derelict landmark site into a vibrant new part of the city centre."
Mark Claridge, Director, AECOM, said: "We  will work collaboratively, building on their combined experience of working with the public sector, to deliver the scheme. The building designs will be forward-thinking and socially conscious, breathing new life into the enterprise zone and acting as a catalyst for future developments."