But it has warned that there is still has a long way to go in site clean-up, with projects facing continued delays and an expected overspend of up to £913m.
Most major projects at Sellafield delivered their work to schedule and to budget in 2017-18.
But major projects are still predicted to deliver late and to cost more than the Nuclear Decommissioning Authority originally expected.
In 2015, the NDA's nine major projects which were in construction were anticipated to cost an additional 60% of their budget at design stage.
In 2018, this has now been reduced to 29% over budget, but still represents a forecasted overspend of £913m, warns the watchdog.
The total expected spend on major projects currently in design or under construction at Sellafield stands at £6bn.
The NDA, which was tasked with overseeing work at Sellafield when it was brought back into public ownership in 2016, reports that the new management model has supported better performance by replacing the previous 'fee-earning pressure' with a focus on progress towards reducing high hazard and risk.
Sellafield Limited has introduced measures to improve its delivery of major projects including increasing capability, introducing better project controls, and managing risk and contingency.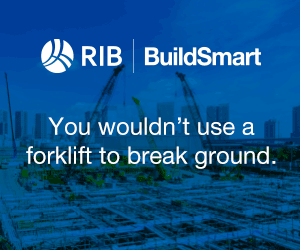 But the NAO said it was difficult to determine whether improved performance was down to better planning – through more realistic budgets and schedules – or better delivery.
It added: "The NAO has found that the role of the NDA is unclear and this could put at risk the progress we are now seeing at Sellafield.
"The Department for Business, Energy and Industrial Strategy's governance of the NDA is complex and not working as well as it should to support improvements at Sellafield."
It added that despite the authority and Sellafield reporting £470m of efficiency savings, they could not explain the make-up of those savings.
It said: "They admit that a proportion do not represent genuine efficiency savings."
The NAO has recommended that the role, function and governance of the NDA are reviewed, and that the NDA improves its understanding and communication of progress at Sellafield, as well as the constraints to faster and further progress.
Amyas Morse, head of the National Audit Office, said today: "The improvements in reducing risk at Sellafield are encouraging, but the scale of the challenge is very great and the Department could be doing more to support the NDA through better governance and oversight of performance.
"The NDA, for its part, needs to do a better job of explaining what progress it has made and what it will achieve over the next two to four years so Parliament can hold it to account.
"It might also help if there was less focus on the extraordinarily round terms of £120bn to be spent over 120 years, and more focus on what can be delivered in a more meaningful timescale, say within 40 years, in terms of cleaning up this extremely dangerous nuclear legacy. I would hope this could be a great deal if they push ahead."