Operating margins at Sevefield improved again to 8.3% (2017: 7.5%), touching the strategic target of 8%-10%.
Underlying pre-tax profit rose 19% to £23.5m from revenue ahead 5% to £274m, reflecting an increase in order flow and production activity, together with an increase in steel prices.
Chief executive Alan Dunsmore said that operating margin had benefitted from further developments to factory processes to drive efficiencies and reduce costs, as well as better risk and contract management processes
He added: "With a high quality and stable UK order book of £237m and a strong pipeline of opportunities which provides us with good visibility of earnings, together with an encouragingly improving outlook for our Indian joint venture, we remain confident that 2019 will be another year of progress for the group."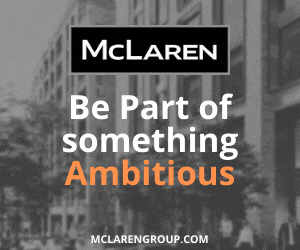 During the year, Sevefield continued to work on four large projects in London, each over £20m.
These include three projects where work is ongoing into the next financial year – the new stadium for Tottenham Hotspur FC, the retractable roof for Wimbledon No. 1 Court and the City of London's tallest office at tower 22 Bishopsgate.
He added work was due to start on the London Google HQ project in the second half of next year. The order is worth more than £50m for over 15,000 tonnes of structural steelwork.
Dunsmore said: "Despite the uncertainties of Brexit, we continue to see a stable UK market, with modest economic growth forecast, and a pipeline of potential future orders that remains good.
"This pipeline includes a number of significant projects in the coming months across the commercial offices, both in London and outside, retail, industrial and distribution, data centres and infrastructure sectors.
"The market for data centres and industrial and distribution appears strong at present and although pricing remains competitive, the projects in these sectors play to our strengths requiring high quality, rapid throughput, on time performance and full co-ordination between stakeholders."
He said that longer term Sevefield was eyeing major projects in the transport sector, including HS2 stations and bridges, the expansion of Heathrow airport as well as the ongoing Network Rail and Highways England investment programmes.
"The combination of our in-house bridge capability, which has seen significant investment over recent years, and our historical record in transport infrastructure, leaves us well positioned to win work from such projects, all of which have a significant steel content."