The contractor will be hosting a 'Meet the Buyer' event in the city, in partnership with Constructionline, on 12th July 2018, at the Glamorgan County Cricket Club, Cardiff.
The morning event will offer an introduction to Speller Metcalfe given by the firm's buying team.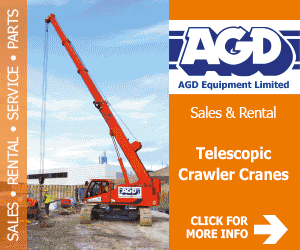 Speller Metcalfe is interested in meeting a wide range of suppliers including those specialising in doors and windows, cladding, flooring, concrete, building wraps, guttering, fire protection, solar heating, joinery, insulation, ceilings, roofing and asbestos removal.
Tom Smith, Procurement Manager, said: "We have some extremely exciting projects coming up and we are very much looking forward to meeting everyone who attends this event.
"Speller Metcalfe is built upon family values, and a strong teamwork ethos; building blocks of our fantastic long-term relationships that we have with our current subcontractors. "We love to provide events such as this one to connect with new subcontractors who we can continue to trust and rely on now and for years to come."
Tickets to the event are free, however the event is expected to be in high demand, so all wishing to attend must book via this link