The firm has been steadily growing its capability and last year bought AECOM's Irish water business, now operating as Murphy Process Engineering, as well as snapping up Carillion's UK Power business.
John Murphy, who became chief executive last year, said the firm was on track to deliver its 10-year plan.
He said: "We continue to make significant investments in strengthening our broad functional and operating capability."
The acquisition of the Irish Water business and increased activity in its Canadian pipeline business helped to lift revenue by 16% to £712m last year.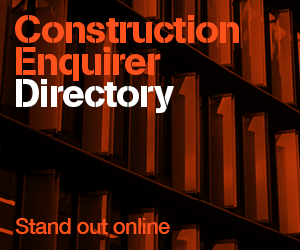 But losses on power projects in the north of England and Canadian jobs hit pre-tax profits for the year, which fell by nearly half to £12.3m.
The group ended the year with a cash balance of £62m and an order book of £1bn.
David Burke, chief financial officer, said: "We are committed to building our engineering technical and specialist capabilities to allow us to help our clients find innovative and efficient solutions.
Murphy Process Engineering represents a further step up out applied engineering expertise.
"We will be working through 2018 to identify opportunities to leverage this capability in Ireland and in our core geographies.
"We will also through 2018 continue to explore targeted acquisitions which will build our specialist capabilities."