The privately-owned group's revenues jumped 36% to £768m in the year ending 31 March 2018 with growth across all divisions.
Pre-tax profit slipped from £16m last time to £13m, due in part to increased investment in the business and the collapse of a joint venture partner and administration of a couple of supply chain partners in the wake of Carillion.
Michael Graham, Executive Chairman at Graham, said: "Fundamentally, Graham is in an excellent position.
"Each of our divisions has a record order book and a pipeline of opportunity that is strong in both volume and quality.
"Cash at bank and in hand has passed the £70m mark with good operating cash flows which means that, among other things, we can ensure prompt supplier payment that will stand us in good stead for more sustainable growth."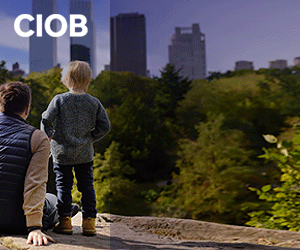 He added: "Margins have unquestionably been hit by a joint venture partner going into administration and knock on effects of a major contractor collapse, but we have ensured that every division has remained in profit and are happy with the end of year outcome given the challenging circumstances."
Graham increased investment in the business during 2017/18 culminating in a strategic rebrand – the first in over 25 years.
"We have also enhanced our digital capabilities through the investment in the digital construction team and digital FM offering," added Graham.
The group's facilities management team has recently been appointed by Scape Group and the interior fit-out division continues to work with Primark as well as recently being appointed to a Department for Work & Pensions framework.
Graham's civil engineering team has been working on bridges on the A47 in Norfolk, one of 68 schemes being delivered as part of Highways England's, OD East Package 2 (North), £21m package of works in total.
The group now employs more than 2,200 people across 17 regional offices in the UK and Ireland, working on more than 100 live projects at present.