Latest results for 2017 show turnover at the firm rose 3% to £140m, although average headcount for the year fell 7% to 728 staff as management streamlined the business.
Group chief executive officer Puliyelethu Mathai Matthew said: "Profitability in the year was adversely affected by the resolution of several old contracts, write off of certain aged debtor balances and cost of restructuring the business."
He added: "Margins remain a challenge at all levels of the supply chain, making insolvency a high risk at client level as well as subcontractor and supplier level.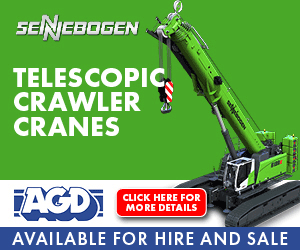 "The company is therefore vigorously maintaining compliance with its stringent credit criteria both up and down line."
Shareholders funds fell 27% to £13m as a result of the losses, partially offset by a reduced pension deficit.
Group company secretary Inbaraj Rajakumar added: "The board remains confident in the company's prospects for 2018, having entered the year with a solid backlog of contracted work and a promising pipeline of opportunities which are being vigorously pursued.
"The company continues to streamline its internal processes and control, building on projects delivered in the last year to reduce direct cost and overheads."
Last October, Lorne Steward transferred the ownership of its prefabrication business, MDSL, and £40m-plus revenue Rotary Building Services to a newly-formed parent holding company known as LSRM.