Skanska was in the box seat to take over construction of the unfinished super hospital following the collapse of main contractor Carillion in January.
But this plan seems to have been ripped up and now the trust is looking to finish the project through a completely new PF2 contract, if the market appetite exists.
It has also started tendering for a interim contractor to deliver a £13m programme of works to protect the site as far as possible until a replacement construction contractor is appointed.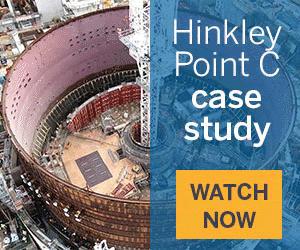 The latest new PF2 plan could mean further delays for the stalled project.
Under the previous plan to novate the build contract, Trust chief executive Toby Lewis estimated the hospital would by completed two years late in 2022.
At the time it was expected completion would cost £100m-£125m more than had originally been anticipated.
Work has been on hold at the super hospital building site, which is two thirds finished, since Carillion's collapse in January while the Sandwell and West Birmingham NHS Trust formulated a plan to proceed.
Interested firms need to email trust representative Daphne Lewsley or call 0121 507 5882 as soon as possible to receive more information, which will require completion of a confidentiality agreement.