The legal action is the first taken by a union for affected workers, following the group's collapse and will be watched by other former Carillion employees.
A group of former Carillion staff are also understood to be looking at taking their own group action over lack of consultation.
Unite's members were employed by Carillion's group company Planned Maintenance Engineering on a contract at GCHQ, the government's listening headquarters in Cheltenham, Gloucestershire.
If successful the workers would each be entitled to up to 90 days' pay, but because Carillion is in liquidation this would be paid by the Insolvency Service and would be capped at 8 weeks at a maximum weekly amount of £489.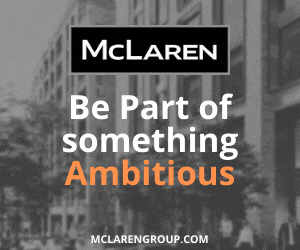 Their company went into compulsory liquidation on 15 January and on 23 January the 80 strong workforce was informed by the
A week after compulsory liquidation on 15 January PriceWaterhouseCoopers told the workers that they faced redundancy.
It said as there was no recognised union they would be organising the election of employee reps to consult on the proposed redundancies.
The workers were dismissed on 6 February, without consultation and told to claim their redundancy pay from the government's redundancy payments office.
They were were then taken on by G4S. As their section of Carillion was in compulsory liquidation, the normal Transfer of Undertakings Protection of Employment regulations did not apply so the workers' employment and terms and conditions were not protected.
Unite assistant general secretary for legal services Howard Beckett said: "Unite is fulfilling its promise of using all avenues including its legal arm to defend our members who are the innocent victims of Carillion's collapse.
"The complexity of this case, which combines employment law rights and draconian insolvency law requirements,  demonstrates why workers need to be part of a union, it would have been simply impossible for individual workers to pursue such a case.
"If our members are successful then once again it is the taxpayers who are going to have to pick up the bill for Carillion's failings. This again underlines that the outsourcing model is broken beyond repair and needs to be scrapped."
The claim is against the Carillion employing company, but the tribunal judge has also added in the Secretary of State of Business, Energy and Industrial Strategy as an additional respondent to the claim as it is their agency, the Insolvency Service, which will have to pay the members if the claim is successful.
It is not known whether Carillion/PWC will seek to defend the claim, which could further reduce the amount of money Carillion's creditors will receive.