Plant hirers are presently scouring the region for machines to deliver the work boom.
One civil engineering contractor told the Enquirer: "You just can't get a digger at present and there are real concerns that there will be a shortage of operators in the market.
"Its not just the schemes in the north west, the market is getting tight because of projects like and A14 down south and of course mobilisation for a start on HS2 next March.
"Digger drivers in Birmingham are now getting as much as those in London."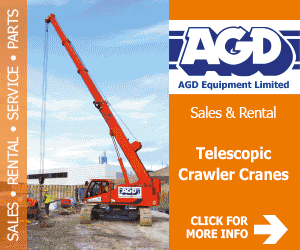 Another firm said: "The cost of new machines is expected to rise by around 10% and that will just push hire rates higher."
The BAM/Morgan Sindall JV will begin work on the first new £100m scheme later this summer – on a 9 mile stretch of the M62 which links the M6 near Warrington to the M60 near Eccles.
Other schemes taking place in the North West include a 20-mile-stretch of smart motorway on the M6 in Cheshire where construction work is due to be completed by spring 2019, providing 40 miles of extra lanes for drivers.
Galliford Try will start work in spring 2019 on a 4-mile smart motorway on the M56 near Manchester Airport.
Work will also start on a 10-mile stretch of smart motorway on the part of the M6 which links the M62 near Warrington to the M58 near Skelmersdale.
A new 19-mile smart motorway will be created over the Pennines on the M62 between Rochdale and Brighouse. The route will link up with other schemes on the M62 to create almost 60 miles of smart motorway between the North West and Yorkshire, with construction work due to start in autumn 2019.
Mike Bull, Highways England's smart motorways programme manager for the North, said: "We'll be starting work on four new smart motorways in the North West over the next 18 months and will do everything we can to keep disruption to a minimum, including only closing parts of the motorway overnight when traffic levels are much lower.
The North West's new smart motorway routes will provide over 100 miles of extra lanes benefiting the hundreds of thousands of drivers who use our motorways every day for commuting, business and leisure."