Combustible cladding was found to be fitted to the three residential towers in Devonport after social housing provider Plymouth Community Homes conducted post-Grenfell checks.
It has been over a year since the 16-floor Mount Wise Towers – Lynher, Tavy and Tamar House – were found to be fitted with faulty cladding.
PCH chief executive John Clark said that the delay in pressing ahead with removing the cladding was down to technical difficulties.
The existing cladding arrangement was a light system, while the ones meeting standards were generally heavier systems, he said.
Rather than replacing with a rain-screen cladding system, the housing association has now opted for external wall insulation as recommended by consultant Bailey Partnerships.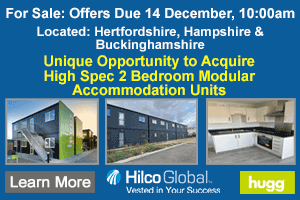 Mi Space will also replace windows under the £7.7m contract, which was awarded without a formal OJEU bid contest because of the urgent need to make the buildings safe.
All work will be subject to planning consent from Plymouth City Council with work due to start work in October.