The firm was hit by the collapse of Carillion being left £1.8m out-of-pocket for work on the M6 widening contract junction 16-19.
This placed Cummins under cashflow pressure to meet a £600,000 tax demand.
Cummins chief executive Terence Cummins said: "We set out a payment plan to HMRC to pay down over 12 months but got back a 7-day demand.
"It left us no choice but to file a notice of intent to enter administration to protect against a winding up order."
He said that Carillion's joint venture partner on the M6 contract Kier had promised to support the company with work on later phases of the smart motorway project as it took full control of the delivery.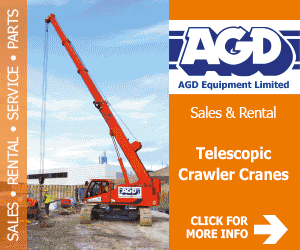 "This came to nothing because the project manager left the firm."
Cummins is now battling to save 50 staff jobs and honour existing contracts. It has engaged insolvency specialist Duff & Phelps to look at entering into a pre-pack arrangement with new firm Cummins Civil Engineering.
Cummins said: "We feel let down by everybody. Carillion which went bust, then Kier's was very unhelpful in the way they handled our account and HMRC could have been more supportive given the Government's commitment to help firms hit by Carillion's liquidation."
The stressful episode has impacted on Cummins' health, who is now been treated after suffering a suspected heart attack.
Established in 1987, D G Cummins specialises in deep drainage solutions as well as delivering broader civils work including RC concrete, sheet piling and cofferdams
Over the years, Cummins has worked for many of the country's major contractors including Costain, Balfour Beatty, Galliford Costain Atkins, Kier, Morrison Construction, Morgan Sindall, Hertel, North Midland Construction, Volker Fitzpatrick and National Grid Gas.