The Newark-based offsite specialist secured top spot against 64 other bidders at PQQ stage and then against a shortlist of five at bid stage for the Batch C Modular Framework.
It is the third framework agreement for offsite construction from the ESFA in a plan to revolutionise the way education buildings are specified, procured and delivered.
Modular A covered whole primary school buildings and Modular B primary school blocks and extensions. The Modular C programme will be the most ambitious programme to date for secondary schools.
Lot two has been split and involves a bundle of smaller projects of around 16,000 sq ft, worth up to £15m, but offering a potential future pipeline of £50m.
As a result of its top ranking, Caledonian immediately secures two projects with a combined value of £12m with potential to realise further schemes within the £250m funding allocated to the main lot for big projects up to £20m.
Modular C framework
Mod C Lot 1:  Caledonian, Spatial Initiative (Styles & Wood/Extraspace Solutions)

, McAvoy, Elliott and Portakabin.

Mod C Lot 2a:  Net Zero Buildings, and Premier Modular as a reserve contractor.

Mod C Lot 2b:  Eco Modular, and Premier Modular as a reserve contractor.
Spatial Initiative will work with its established strategic partners AHR Architects and S I Sealy on the design of the projects for the secondary block framework, while Leeds-based Southerns, which is part of the same group of specialist companies as Styles & Wood, will provide furniture, fixtures and equipment solutions.
So far Spatial Initiative has been allocated 10 projects worth £43m across the three frameworks. The projects, which span from Sussex to Yorkshire, include a mix of primary and secondary schools and feature both new build and refurbishments.
Sarah Morton, framework director at Initiative, said: "The expertise within our JV structure will see us handle all elements of these schemes, from design and securing planning consent, through to the project management and delivery of all on-site work.
"We'll also be carrying out building performance assessments, to feedback intelligence to ESFA to inform the design of future schemes."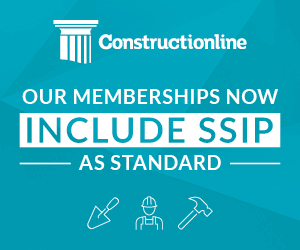 Paul Lang, Caledonian CEO said: "Our success in this award comes from developing an exemplar design solution, working in partnership with education specialist Architects HLM, to address the needs of the ESFA within their funding envelope while demonstrating our capability and capacity to deliver."
"The Caledonian solution developed for this commission coupled with our standard processes, systems and in-house technology helps clients to reduce risk, save time and optimise the speed and efficiency benefits of offsite construction."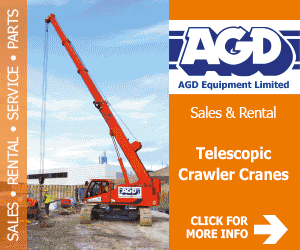 He added: "2019 will see organic growth in our business building on exemplary performance from 2018 and we are actively bolstering our teams to support this new business growth.
This is supported by recent capital investments in factory and process improvements including improved MRP/ERP systems."