The firm said it was starting to see the benefits of expanding from its traditional industrial /warehouse building and civil engineering roots, with strong growth expected this year from leisure and sports projects.
Next year it aims to top £550m revenue on the back of its diversification plan.
Last year group revenue rose 4% to £423m with Buckingham Group converting this into a £17m pre-tax profit, up 21% on the previous year.
Operating margin rose from 3.2% to 3.8% over the year.
This record performance for the fourth year running saw year-end cash edge up to £63m and lifted the balance sheet by nearly a third to £32m.
The uptick in work activity lifted the average staff  head count by 10% to 477.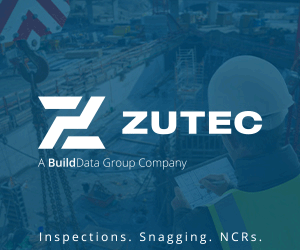 Group managing director Mike Kempley said: "Looking ahead Buckingham Group has now secured close to £490m of targeted £520m sales for 2018 with a healthy spread across all operating sectors.
"Should this be realised, the group will have grown at an aggregate annual rate of nearly 10% over three years.
"This compares with an annual growth rate of 24% in the 13 years to 2016."
The building business, which now also carries out office, schools and research projects, saw revenue slip back to £138m because of project delays.
Civil engineering achieved sales of £128m and is now gearing up for an expected intensive work winning period through 2018-19 for HS2.
Following a relatively quiet 2015 and 2016, Buckingham Group's sports and leisure operations enjoyed an upturn in orders that is now forecast to continue for several years.
Revenue is expected to double this year from £42m last year.
Rail, which turned over £106m in 2017, is now focused in the securing CP6 orders as the forward work bank becomes clearer this year.
Specialist demolition and land restoration activity reached £8m last year, supported by a solid pipeline of work from established customers like Rolls Royce.