The findings that councils are ignoring their duty to protect the supply chain emerged on the six-month anniversary of Carillion's liquidation.
Freedom of Information data obtained by specialist contracting trade bodies – the Electrical Contractors Association and Building Engineering Services Association – also revealed almost half of local authorities do not have, or don't know whether they have, a built-in contractual requirement for 30-day payment.
Nearly one in five councils also said they had no intention of building in contractual requirements for 30-day payment.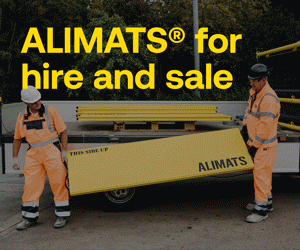 This flies in the face of Public Contracts Regulations 2015 that state that 30-day payment down the supply chain is mandatory, and that public bodies should take steps to ensure this takes place.
Rob Driscoll, Deputy Director of Business and Policy at ECA, said: "Non-compliance by the public sector with the Public Contracts Regulations is unacceptable.
"This is especially significant given the cautionary tale of the collapse of Carillion – one of the key strategic suppliers to Government – which ultimately had a wider impact on SMEs.
"If Government purports to support fairer payment practices, these findings show that there is work to be done. ECA and BESA will continue to work with industry and Government to deliver a fairer payments system in construction."
Alexi Ozioro, Public Affairs and Policy Manager at the BESA, said: "There has been much talk of the payment culture change needed in the industry, and public bodies need to lead by example.
"The industrial strategy calls for a fairer payment system, the Chancellor has highlighted the need to tackle late payments and a Crown Commercial Services consultation even poses excluding bad payers from public contracts.
"We applaud the Government for engaging with the poor payment debate, but it is about time action matched words."
Carillion collapsed into compulsory liquidation in January. It was later revealed the heavily indebted group owed suppliers tens of millions of pounds in unpaid fees and cash retentions to its supply chain.
The ECA and BESA are now waging a campaign calling for Whitehall to take steps to enforce the Public Contracts Regulations and are supporting the progress of a parliamentary bill, launched by Peter Aldous MP, which calls for cash retentions to be held in trust.