It marks the second investment in a UK contractor by Wilson Bayly Holmes-Ovcon, which just over a year ago paid £12m for a 40% stake in London concrete frame contractor Byrne Group.
This time £1.8bn turnover WBHO has paid £32.8m for a 60% stake in the north west builder, set up by brothers Andrew and Gareth Russell in 1997.
Both brothers will remain as shareholders and joint managing directors, and in day-to-day control of the business.
In a separate deal, WBHO has also bought 32% of shares in sister company Russell Homes for £3.2m. Andrew and Gareth remain the majority shareholders in Russell Homes.
The tie-up will allow both businesses to grow and will unlock the potential for Russells Construction to compete for major projects.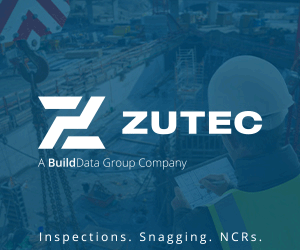 Andrew Russell said: "It's business as usual for our staff, suppliers and customers, there's no changes in management or how we will be operating our business, but obviously this partnership opens the door for some exciting new opportunities for the future.
"We're already competing successfully against many of the big national players and delivering major multimillion pound projects throughout Manchester, the North West and beyond.
"This investment supports the existing growth plan, to establish ourselves as a Tier 1 contractor."
Russells Construction has more than quadrupled turnover in the last decade to £90m at the end of this financial year.
The business, which employs 160 staff at its Trafford Park headquarters, expects to post in excess of £104m next year, with a potential pipeline of a further £40m.
Russell Homes has more than 400 units in progress or delivered this year, with a further 1,500 in various stages of planning.
The growth model is one which has already worked for WBHO, which bought into Australian contractor Probuild Constructions in 2001 and has since expanded to become one of the country's largest contractors within a decade.
Paul Foley from WBHO said: "We have been seeking growth opportunities globally and identified Russells Construction as an excellent strategic fit for our UK ambitions, with strong and steady growth, a secure forward order book, and a healthy pipeline.
"In addition, the investment in Russell Homes offers us entry into the UK residential market which is a particularly exciting prospect."