The rejig at Van Elle will see the Smartfoot precast modular foundation system division move up to Scotland from Nottinghamshire, where it will be merged with the Scottish division of Van Elle.
Phillip Chippendale, director of the Smartfoot division, will be leaving the firm, which will now be headed by Tony Pontiero from the start of August.
As part of the shake-up Mark Williams, group business development director, is also leaving.
Williams has been with Van Elle for 12 years and helped move Van Elle from a £35m company to a £100m company. He will be replaced by Philip Norville.
In a circular to staff, interim CEO Steve Prendergast, said: "Due to changing market conditions we have decided to rationalise our business structure.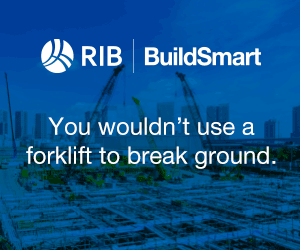 "Our Scottish Division has been successful in expanding the Smartfoot business north of the border and as a result of its current and predicted volume we will merge the divisions of Scotland and Smartfoot together creating a larger Smartfoot division.
"We need an agile business structure that is able to adapt to the continual changes in market conditions and we are continually looking how we can improve our valued proposition to our customers in order to maintain a growing business.
"We plan to be more strategic in our business approach rather than reactionary and believe the results will be a stronger sustainable growing business."
Mark Cutler, former regional managing director of Balfour Beatty, will take on the role as chief executive before 1 October.
Most recently Cutler was managing director of the Balfour Beatty/ Vinci joint venture, with responsibility for the High Speed 2 programme.
From 2010 to 2014 he was chief executive at privately-owned civils contractor Barhale.