The growth hiatus this year ends the five-year run enjoyed by the industry, fed mainly by private sector home building and strong commercial and industrial activity.
While forecast 2019 and 2020 growth will boost civils contractors and trade contractors working for house builders, commercial building contractors are expected to continue to feel the squeeze in both commercial and retail work opportunities.
The latest forecast from economists at the Construction Products Association, revises 2018 output down from stagnation to contraction, due mainly to bad weather and the fall-out from Carillion.
Forecasters predict growth will bounce back in 2019 and then expand by 1.9% in 2020.
Strong house building activity outside London will drive up activity in this sector by 5% in 2018 and 2% in 2019.
Infrastructure will also become a primary driver of growth for the whole industry, with output forecast to hit a historic high of £23.6bn by 2020, driven by large projects such as HS2 and Hinkley Point C.
CPA summer 2018 forecast
Construction output to fall by 0.6% in 2018 before growth of 2.3% in 2019 and 1.9% in 2020
Private housing starts to rise by 2.0% in 2018 and 2019
Commercial offices output to fall by 20.0% in 2018 and by 10.0% in 2019
Commercial retail output to fall by 10.0% in 2018 and remain flat in 2019
Infrastructure construction to grow by only 3.2% in 2018 and 13.0% in 2019
Without the forecast growth in infrastructure and private housing activity, total construction output would fall by 3% in 2018 and remain flat in 2019.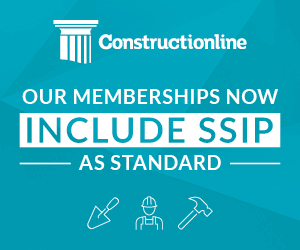 The demise of Carillion resulted in a poor performance for the industry at the start of the year, which combined with the bad weather, lost UK construction £1bn of work.
It is estimated 60% of this work may be recovered, but Carillion's collapse will cause further delays at two major hospitals as work on the £335m Royal Liverpool University and Birmingham's £350m Midland Metropolitan hospitals is on hold until at least 2019.
Brexit uncertainty continues to drive the sharpest decline for construction in the commercial sector, particularly felt in the offices sub-sector which is expected to fall 20% in 2018 and a further 10% in 2019.
Meanwhile, the shift to online shopping is causing woes for the high street, with new retail construction expected to fall by 10% this year.
Noble Francis, Economics Director at the Construction Products Association said: "Overall, it's mixed fortunes for contractors at the moment.
"On the positive side, house builders are keen on accelerating building rates outside of London and that is expected to be enough to offset sharp falls in house building in the capital.
"Firms working on major infrastructure projects also have a lot of work in the pipeline. Infrastructure output is forecast to rise by 3% in 2018 and 13% in 2019.
"This growth is highly dependent on large projects such as HS2 and Hinkley Point C. As ever, there remain concerns about government's ability to deliver infrastructure projects without the cost overruns and delays that we have seen on Crossrail and HS2 recently.
"On the negative side, the elephant in the room is clearly Brexit uncertainty, which has had a big effect on international investment, especially where it is high up-front investment for a long-term rate of return, which is now highly uncertain.
"It badly affects demand in sectors such as prime residential in London, commercial offices towers and industrial factories, which is dependent on manufacturing."