The project has been hit by delays focused on the key phase one block building programme which was delivered 16 months later than programmed.
Kier started work on the contract to build the high-security mental health hospital at Crowthorne in Berkshire in late 2013.
Now the total capital cost of the project is expected to reach £249m – £17m more than first budgeted.
Because of slow delivery, the Hospital Redevelopment Board drafted in consultant Arcadis late last year to help oversee progress on the project.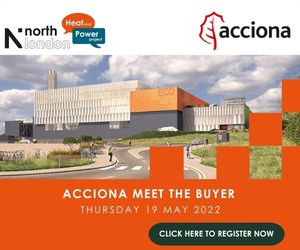 It also took over handling of discussions with Kier about Compensation Events and extension of time.
The original planned moving in date was June 2017.
After project delays, Kier had been working to a revised opening date of October 2018, but hospital redevelopment board minutes warned that "in light of continuing delays to elements of Kier's programme, the programme board remains concerned about Kier's ability to deliver to projected milestones."
A spokesman for West London Mental Health Trust, said: "The Trust's overriding priority is the safety of our patients, staff and the public.
"Patients will not move into the new hospital until it is safe and appropriate for them to do so.  We are currently working to Spring 2019 for this move."