The Gallagher group board, including the recently appointed non-executive directors, Steve Hollingshead and Paul Collins, is leading the search for a new chief executive to support the next phase of development at the family-owned firm.
Hollingshead said: "We are progressing well with our plans to appoint a new CEO.It is an extremely attractive position and the successful candidate will join a strong, well-established business with the opportunity to work with the family owners and management team to set an exciting future strategy and plan for further profitable growth."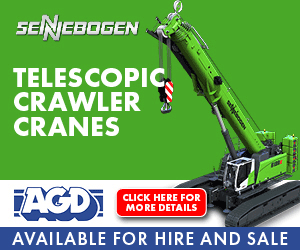 The £60m revenue Gallagher Group has expanded from its Kent base to create a very strong presence across the south east of England around its four principal areas of operation: building, civil engineering, aggregates and property development.
Gallagher Group Chairman, Pat Gallagher said: "Nick has made an invaluable contribution, alongside the members of the Group's management team, in building the business into the very successful enterprise which exists today.
"While he is stepping down from his full-time executive duties with us at the end of this year, we are delighted that we will be able to access his experience on an advisory basis beyond that time."
Nick Yandle said: "There is now another generation of ownership and management coming through in Gallagher and the time is right to hand on the baton. I'm looking forward to another chapter in my working life, continuing to help Pat and the Gallagher business along the way."