Pre-tax profits were up to £2.5m from £1.2m last time on revenue up to £160m from £135m.
Telecomms continued to be a drag on the business racking-up a £1.6m loss and a restructuring of the division is currently underway. Construction, water and highways all saw improvements in profit and turnover.
Chief executive John Homer said: "These results demonstrate the continued progress made in the business against our strategic objectives.
"Our focus on margin enhancement (104% ahead of last year) and cash generation (138% ahead of last year) is beginning to show returns and is anticipated to continue going forward. 
"We continue to invest significantly in the development of our people and the evolution of our employer brand.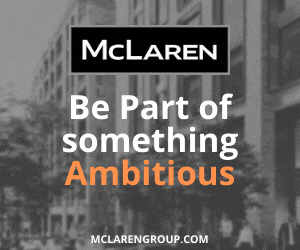 "It is our firm belief that our people are the overarching differentiator in the service that we provide and the primary driver for our continued success.
 "The outlook for future trading remains positive and provides the opportunity to maximise earnings from our operations.
"The board is anticipating further revenue growth coupled with an enhanced margin percentage."