Chong has successfully delivered a number of large-scale projects and has been involved at a senior-level in stadium redevelopment projects at Old Trafford and the Manchester Commonwealth Games stadium, as well as the build of the DW Stadium.
He joined the football club from O'Rourke in 2016 as Head of Estates at Goodison Park.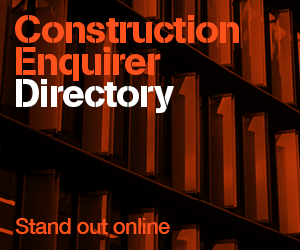 Chong said: "I feel privileged to have the opportunity to play a key role in the delivery of what will be a great project, not only for Everton Football Club but also for the City of Liverpool.
"The Club has already done a huge amount of work to get us to our current position, spending millions of pounds to make sure that any scheme we develop is right for the Club and our fans, that the design principles are right and, crucially, that it's affordable.
"This is a long and complex process, but we have put together a well-resourced team of internal staff and consultants to ensure we are able to drive this forward effectively."
Everton Chief Executive Denise Barrett-Baxendale said: "Whilst we have made progress on our plans for Bramley-Moore Dock – as well legacy plans for the Goodison Park site – there is a lot of detailed and complex work to do to enable our move to happen. "Colin has extensive experience in delivering stadiums and other large-scale capital projects and, together with our strengthened internal team and a best-in-class team of external advisers, we now have all the resource and expertise we need in place as we move towards the crucial planning phases.
"A key part of Colin's remit will be to ensure that we consult fully with all groups on both schemes – including finalising designs and capacity and developing the best possible legacy for Goodison Park – and we are entirely committed to doing this.
"I'd like to thank all fans for their support and patience to date and hope that they see this appointment as a positive sign of our ambition to move to Bramley-Moore Dock as soon as we possibly can."