The four-year contract will see Wates deliver London-based housing maintenance works for 98 public buildings across the borough, including libraries, leisure centres, offices and care facilities.
Wates will deliver both planned maintenance and a reactive and ad hoc repairs service as part of the contract, which lasts for four years.
The work in Barnet adds to Wates' footprint in London, where the maintenance provider is already working on projects for Camden Council and Hackney Council.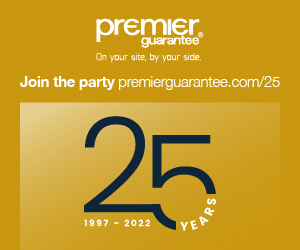 As part of its commitment to the local community throughout the delivery of this contract, Wates has pledged to provide a range of training and employment opportunities for local people.
In addition, Wates is in the process of formalising its local supply chain to help fulfil the contract.
David Morgan, Managing Director of Wates Living Space, said: "Our appointment to this contract by Barnet Council reflects our growing reputation as the country's leading maintenance provider, adept at providing repairs and upkeep to vital public buildings."