The Salford-headquartered company, which includes subsidiaries GPL Civil Engineering, Galvac Limited, GPL Utilities Limited, GPL Plant Limited and GPL Special Projects Limited, specialises in the rail, civil, utility and building sectors.
Ben Woolrych and Anthony Collier, partners at FRP Advisory LLP, have been appointed Joint Administrators.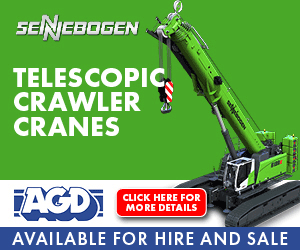 FRP said: "The business had experienced significant cash flow difficulties in recent months due to ongoing delays with both new and current contracts, which meant the firm had no other option than to enter administration."
The majority of the group's operations ceased to trade on  August 15 prior to the Joint Administrators appointment.
FRP Advisory are currently working with the director to advise on the options in relation to the other group companies.
The firm's 60 staff are still currently employed, but "all jobs are at risk."
Ben Woolrych partner at FRP Advisory, said: "Continued issues and delays with contracts meant that it became financially unviable for GPL Group to continue trading. "Our focus now is to find a suitable buyer for the business, while working closely with the directors to ensure that we achieve the best possible outcome for everyone involved."
Latest results for GPL Group for the year to March 30 2017 show the company made a loss of £1.67m loss from a turnover of £25.8m.
The Enquirer understands GPL has been in a long running dispute with a major contractor which is now the subject of legal action.
One employee on social media said: "Heartbroken that GPL has gone into administration.
"One fabulous family and a brilliant workforce.
"Sad for us and the creditors. I really am appalled at how one large PLC has behaved."