In its latest half-year results today Costain revealed that 1,300 staff – one third of its headcount – are now working in technology or consultancy roles.
That number is set to increase as hundreds more tech-savvy graduates and apprentices are being trained.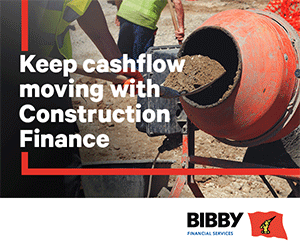 Chief executive Andrew Wyllie said: "We are operating in a dynamic and rapidly changing market environment.
"For example, the National Infrastructure Assessment published last month contemplates close to 100% adoption of electric new vehicle sales in the UK by 2030.
"These trends are causing urgent infrastructure needs and the solutions to address them are increasingly complex and technology enabled.
"This rapidly-changing environment is having a very material bearing on all market participants."  
Wyllie added: "It is creating a wide range of new opportunities for us as we look to deliver ever more innovative solutions to meet the challenges ahead.
"As an example, Connected and Autonomous Vehicles (CAVs) and their enabling infrastructure represent a growing market opportunity expected to be worth circa £11bn per annum in the UK by 2030.
"The single biggest factor in our continuing success will be our ability to further embrace the revolution taking place in the use and deployment of technology.
"That is why we have been transforming Costain into the UK's leading smart infrastructure solutions company, embedding technology across everything we do."
Wyllie said Costain was focussed on aligning business development activity with clients changing spend patterns.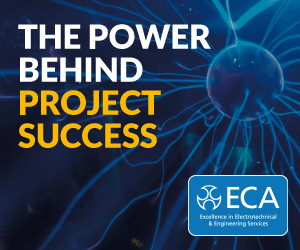 He said: "As an example, Network Rail announced a 25% increase in spending to £47 billion in Control Period 6, commencing next year, but has also indicated that spending will be targeted towards asset enhancement and the 'Digital Railway' rather than large capital projects.
"This common client trend is having a direct impact on the nature and scope of contracts within our quality order book."
Revenue for the six months to June was down 11.6% to £772.9m but underlying pre-tax profit increased to £21.4m from £18.3m.
The increase in the group profit came from a good return from the Infrastructure division and a significant improvement in the Natural Resources division, which returned to profit in the first-half.
Infrastructure division profits dipped from £24m in the same period last year to £20m as revenue fell 15% to £587m, largely as a result of lower capital project activity.
A stronger performance from water and power activities helped to lift Natural Resources pre-tax profit to £4m after falling £1m into the red in the first six months of 2017.
Average month-end net cash remained strong at £91m.
Costain secured over £600m of contract wins and extensions during the first six months to keep its orderbook stable at £3.7bn.
Wyllie said: "While  the absolute size of the order book remains unchanged, we consider it to be higher quality as the shape and nature of the individual contracts continues to evolve reflecting our changing strategic market positioning."