While UK revenue slipped slightly back to £817m, mainly due to project phasing, pre-tax profits rose nearly 40% to £23m.
BAM Nuttall revenue rose to £360m delivering around £11m of total UK profit, up from around £7m in the same period last year.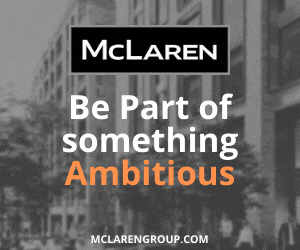 BAM Construct revenue slipped from £500m in the first half of 2017 to just over £450m, while profit rose to nearly £13m.
Royal BAM revealed that BAM Construct has recently benefitted from the collapse of Carillion, picking up orders from Argent at Paradise Square in Birmingham and the King's Cross development in London.
Its property arm in joint venture with TCP Developments and LGIM Real Assets (Legal & General) also awarded the building business the contract to build the £100m  Atlantic Square office development in Glasgow.
As a result the UK order book rose to just below £1.4bn.
Rob van Wingerden, CEO, said: "We are seeing supply chain pressure in some areas and we are largely managing that through procurement arrangements or agreed cost escalation with clients.