The pharma giant also said that the complex, which was originally due to be finished in the third quarter of 2017, will now not open until 2020.
As revealed in the Enquirer, the project programme has been impacted by several major challenges including water ingress into the basement because of the high water table and issues with design and roof loadings.
Around 18 months ago, AstraZeneca, revealed cost of the headquarters and R & D complex project had soared from £330m to over £500m, and opening had been revised to Spring 2019. The latest extra 12-month delay to the opening is expected to push programme costs even higher.
Gregor Craig, Skanska President and CEO, said: "The decision to part ways has been taken between Skanska and AstraZeneca, following constructive discussion over recent weeks.
"The Skanska team has made a valuable contribution to the project and achieved a great deal. Our focus now is to conclude our activities and transition the team in the most effective way possible."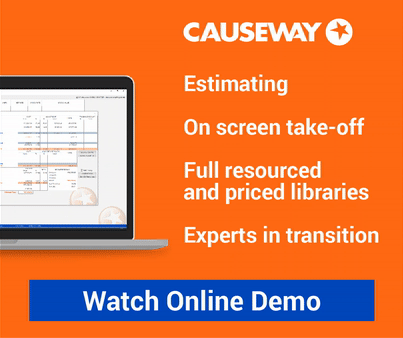 Skanska has worked on the project since 2014 and will end its involvement in November.
In the meantime, there will be a transition period where Skanska will work together with AstraZeneca, the supply chain and Mace to ensure that progress on the project is not affected.
A spokesman for AstraZeneca said: "As our construction project progresses into its next phase, we have been working with our partners to shape next steps.
"As a result of this review, we have agreed to transition from Skanska to Mace as the construction manager for the scientific fit-out and commissioning phase of the project.
"We recognise the valuable contribution Skanska has made to the project and thank them for their ongoing support.
"Following a transition period, we will be able to communicate an update as to when we can commence occupation of the facility. As of today, this points to the first half of 2020."