The bulk of the £28m operating loss for 2017 comes from writedowns and liabilities at the Spie Leven Energy Services distribution and transmission business.
Robert Goodhew, chief executive of the Spie UK Group, said the main Spie contracting business, formerly called Spie Matthew Hall, had also been hit by £3m of contract losses and the £356,000 cost of its employee incentive scheme.
These latest losses follow a £25m loss in 2016 after a round of restructuring.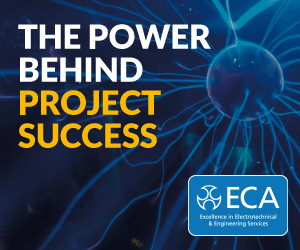 Spie completed the sale of most of its distribution and transmission business contracts to Keltbray in June but has maintained responsibility for liabilities for parts of the business.
Account for this business reveal a £20m loss last year.
Revenue at the main group slid by around 9% to £242m due to a challenging market in facilities services.
Over the year average staff numbers climbed to 3,615 after being cut to 2,675 in 2016 from around 3,189 in 2015.
This month Spie hired former Rydon finance director Tony Wilkinson as finance director after a series of management changes at the business.