The £15m scheme for Leeds City Council is part of a wider transformation of the local Quarry Hill area as a cultural quarter.
Glasgow-based architect Page/Park has designed the scheme to fully modernise the building, including the addition of the new Bramall Rock Void studio theatre space, significantly improved access across the theatre, and a brand new city-facing entrance.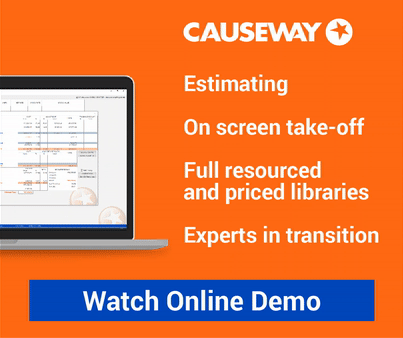 The two theatres forming the Playhouse opened originally in 1990, and at the time they were the largest purpose-built new theatres since the National Theatre in 1976.
They suffer however from poor disabled access and require new entrances and more open spaces.
As work started today, Jason Pink, BAM's construction director, said: "We're creating a new theatre in the undercroft and we'll be conducting enhancement and access works around the other two existing theatres.
"It's a complex refurb with numerous small spaces that feel like a rabbit warren. Our team has experience of similar restoration schemes that we completed in Leeds and Harrogate.