The first tranch of regional deals cover southern Scotland and are split into south east and south west regional deals.
Tranche 2 will comprise two north regions and is envisaged to be issued to the market in 2020.
Cabinet Secretary  for Transport, Infrastructure and Connectivity Michael Matheson said: "This latest generation of our operating company contracts will bring an improved level of service across 3,500 kilometres of trunk road.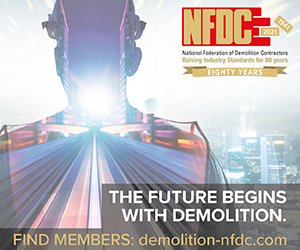 "The two contracts will run for a minimum eight years, directly supporting around 650 operational and professional jobs in Scotland.
"They will also contribute significantly to the economy through the wider supply chain, with local firms benefiting on a regular basis.
"I am confident these contracts will continue to deliver both a high quality and value for money trunk road maintenance service."
Works include integrated network management, routine works, winter and emergency maintenance as well as renewal and improvement works.
Interested firms can express an interest in the two Scottish Trunk Road Network Management Contracts on Public Contracts Scotland website – click for the south-east region (maxium worth over eight years £720m) and the south-west region (max worth 675m).