The construction firm, which is owned by developer-investor Downing, will deliver a contract worth over £90m to construct a mixed-use student development at Miles Street in London's Vauxhall.
The scheme incorporates 841 student bedrooms within a 36-storey building alongside 40,000 sq ft of commercial space.
While in Manchester, the developer's construction arm will deliver another 800-plus bed student scheme located at River Street next to the Mancunian Way.
Ian Orton, managing director at Downing Construction, said: "This current round of contract wins will take our workflow through into 2021 on secured contracts – putting the business in an extremely good position to continue to grow and explore high-profile projects across the UK.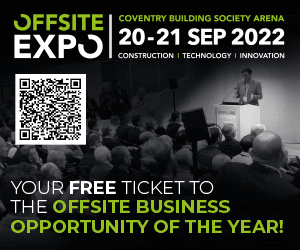 "Our turnover for the 2018/2019 financial year is set to top the £100m mark for the first time. This marks a key milestone for Downing Construction and one we look forward to building on over the coming years.
"We've established a core team that has grown in recent years in anticipation of this expected growth, and we continue to actively recruit at all levels."
Downing is presently on site delivering major schemes across the country, including a £37m mixed-use student accommodation development at Holbrook House in London, and Leeds Beckett University's new £80m Creative Arts Building.
Downing Construction has also recently started on-site at Phase Two of the City Village development, after winning a £38m contract to construct the 385 bedroom student accommodation development along with 100 residential rental units. Downing's high-quality mixed-used scheme at Belgrade Plaza is helping to revitalise Coventry's city centre.