Buckingham Group signed a pre-construction services deal for the project in April 2017 replacing original contractor who walked away from the project a few months before when it was costed at £90m.
The scheme has been on hold for more than nine months as fears grew over further cost increases.
The council will now consider a report which recommends using the Temple island site for a mixed use scheme rather than an arena.
Alternative plans put forward by Legal & General include a conference centre, luxury hotel, commercial space, retail and residential.
The report also recommends that £53m of public funding earmarked for the arena should be spent on housing and transport infrastructure in the city.
Marvin Rees, Mayor of Bristol said: "We must make a decision which is evidence-based, set against clear criteria, for inclusive economic growth, jobs and homes, and on the best option which delivers for the future of the city centre.
"This cannot be a decision that serves political opportunism.
"These reports are critical to that process and lay out the facts for all to see.
"The process to date has taken us from a completely undeliverable vanity project to having structured, affordable options which all have merits and put less pressure on the public purse.
"I look forward to discussing the issue in coming weeks and realising an economically-viable, inclusive and sustainable vision for Bristol city centre."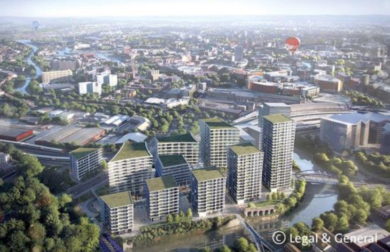 Legal & General has proposed an alternative mixed-use scheme