The TM 12/15 LR was specifically commissioned as an innovative solution to the issues surrounding the widening of existing earthworks.
Its custom-made vibratory installation rig offers a 8.1m maximum horizontal reach, a full 3m more than any other rig currently available in the world.
Sheet Piling UK's Andrew Cotton said that operating with a rig with this extended reach provided distinct advantages.
"Currently, the widening phase of SMART motorway upgrades typically requires two weeks of enabling works and platform construction, so as to support a rig with the standard five-metre reach.
"With the new TM 12/15 LR, no such preparation works are required, as the 8m-reach rig can stand on the existing carriageway and drive the piles where required.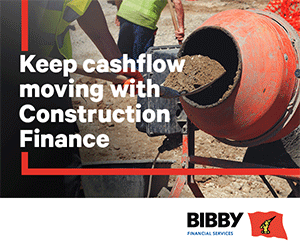 "This dramatically speeds up a widening project and also reduces the overall cost. Predicted savings are between £40,000 and £60,000 on a project within which a typical 100-metre sheet-pile wall is being installed."
The machine has been built by German-based ABI Group in Germany, to a brief supplied by Sheet Piling (UK).
"We used SPUK's 20 years of expertise in the construction sector to analyse the problem and then develop a solution.
"We shall be proud to introduce this huge innovation to the UK and enjoy the exclusivity that we have with the concept design until the end of 2019. Over the next 16 months, we shall be further reinforcing our positioning as the UK's number one sheet-piling contractor."