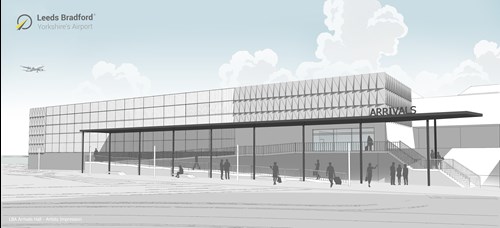 The three-storey building would house a transformed international arrivals area, as well as shops and restaurants.
If approved, the new terminal is scheduled to complete by the end of 2019.
Works will then commence on re-modelling the existing terminal building to provide a new security area and enhanced check-in facilities.
These works are due to be complete for summer 2020.
The final phase will include the construction of a new pier, replacing the current passenger walkway with a two-storey structure, housing arrivals and ground level, and departures being processed at additional new boarding gates on the first floor.
David Laws, chief executive at Leeds Bradford Airport, said: "These really are exciting times for this airport and we are delighted to be able to now share our plans for phase two of our terminal redevelopment.
"A thriving region needs a thriving airport and we hope the people of our great county will see these latest plans as a real statement of intent as we continue to strive to create an airport Yorkshire can be proud of. "