The Moray project also saw Balfour for the first time use an Erickson 'goliath' air-crane helicopter to fly in the new-look structures across rough terrain.
All 140 composite poles required for the grid connection were safely and successfully installed in just five days, far quicker than conventional crane installation methods would have taken.
The new composite poles have been designed by Balfour Beatty in collaboration with power company SSEN.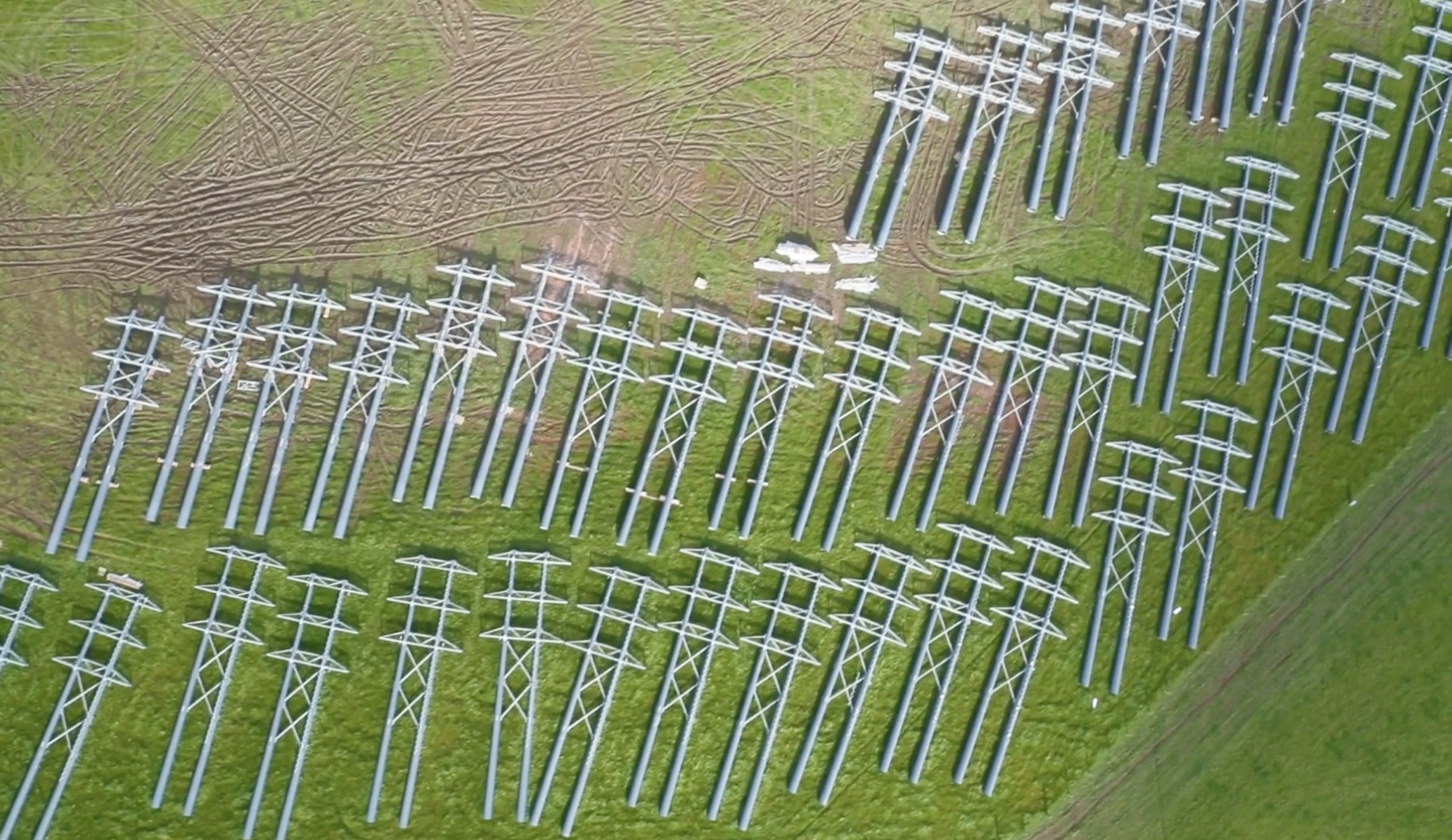 A design rethink was needed after SSEN faced local opposition to the use of conventional steel towers due to the cumulative impact in the local area.
To further complicate matters, local landowners opposed the alternative conventional infrastructure of twin trident overhead wooden poles, due to the footprint this would have on their land.
Innovative composite poles proved a better solution because they could carry both circuits on a single structure and fewer were needed to carry the 132kv power lines.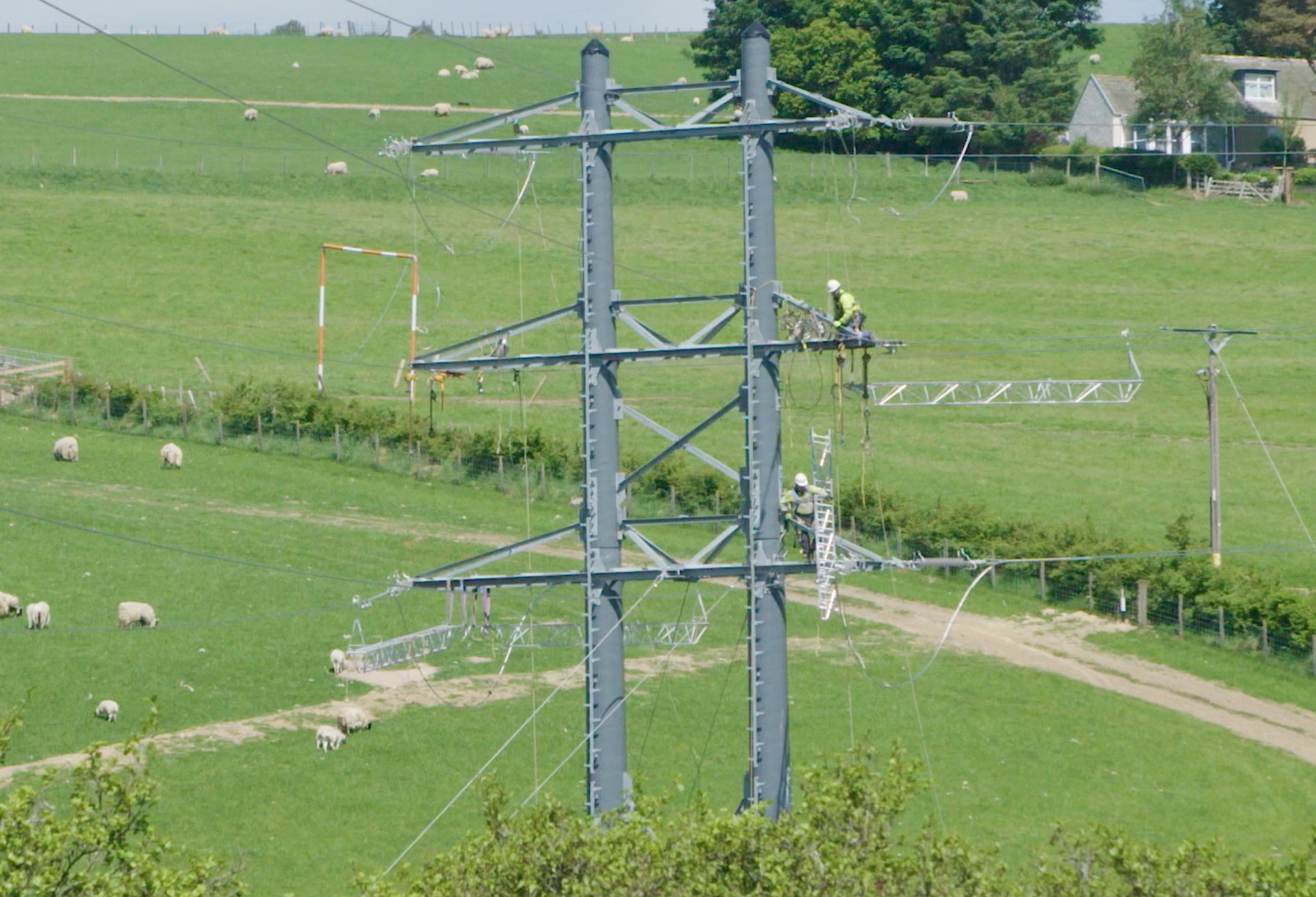 The composite poles last twice as long as the 40-year design life of traditional timber poles.
Andy Smith, Operations Director for Balfour Beatty's Power Transmission and Distribution business in Scotland, said: "Working in collaboration with SSEN, Balfour Beatty identified and developed a truly innovative infrastructure solution that ensured the safe and efficient energisation of the Dorenell wind farm.
"The use of a specialist air crane helicopter and durable composite plastic poles, allowed the Balfour Beatty construction team to overcome the rugged terrain in North East Scotland whilst minimising disturbance to the environment and community."
SSEN's Lead Project Manager, Paul Higginbotham, said: "The successful deployment of composite poles on our network is also an exciting development which we will now be considering for future grid connections and network reinforcements."