The key design change will see the expected top-end cost of the project rise to £6.8bn from previous estimates of £6.2bn.
The 2.4-mile tunnel under the Thames would now be the third widest bored tunnel in the world at 16m diameter and the longest road tunnel in the UK.
As well as two bored tunnels beneath the River Thames between Tilbury and Gravesend it will involve 14.5 miles of new roads connecting the tunnel to the M25, A13, and A2.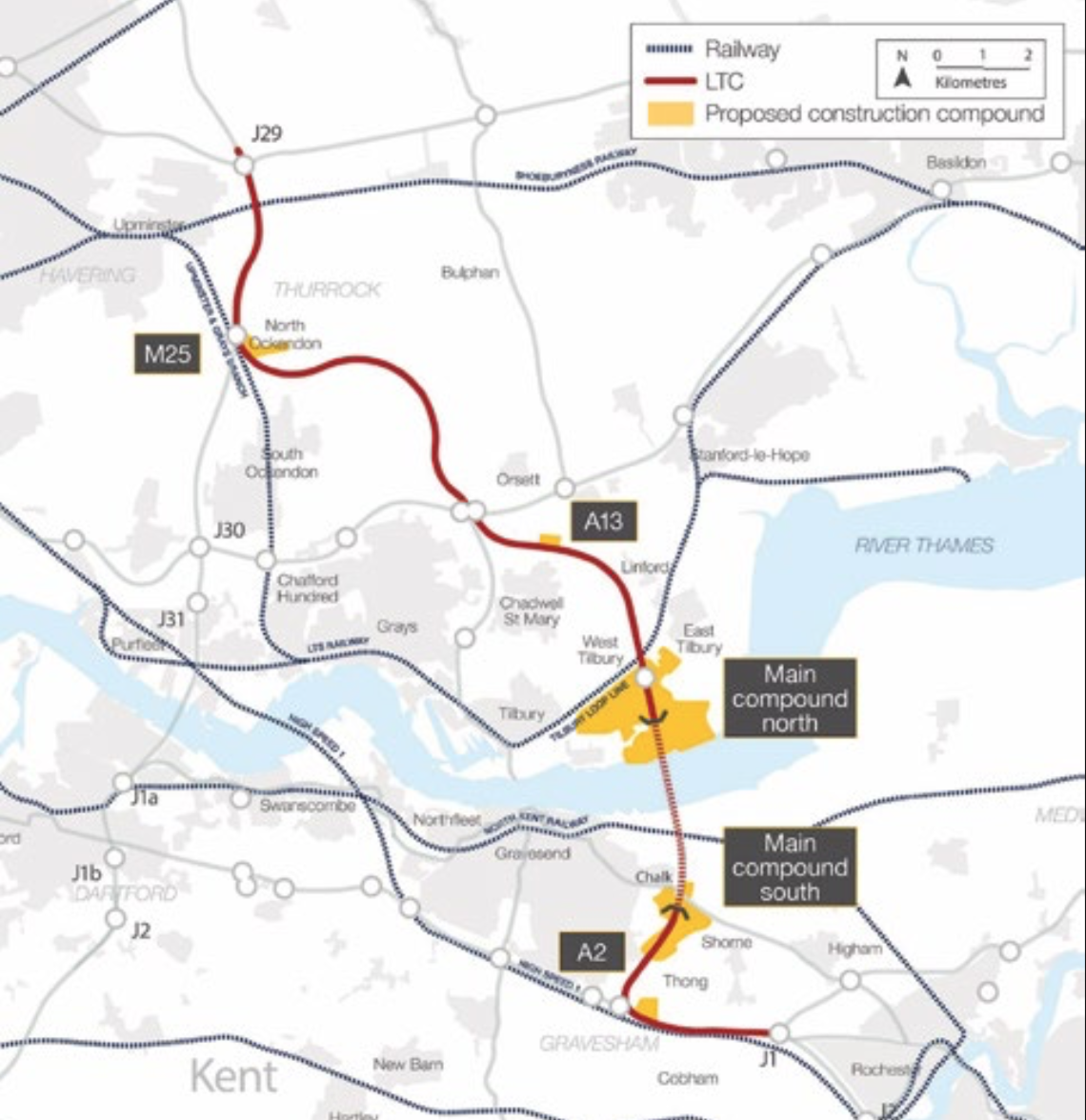 Under the current proposals, the project looks set to be split into a publicly financed tunnel design and build contract and a privately financed design, build, finance and maintain contract covering the associated link roads, with enabling works.
Transport Secretary Chris Grayling said: "We are making the biggest investment in improving our roads since the 1970s, ensuring journeys are quicker and safer.
"The Lower Thames Crossing will help transform journeys, create new business opportunities in Kent and Essex and unlock productivity across the UK.
"It will also cut congestion at the Dartford Crossing and improve connectivity from our industrial heartland to our ports in the South East."
Tunnelling work
It is likely to take around six years to build the tunnel. During this time, Highways England plans to have a construction site next to the northern entrance.
This will include equipment for producing the precast concrete for the tunnel lining, a water treatment system and a temporary substation to provide power for the tunnelling machines.