He also set out plans to increase Government spending again spreading money around for 'little extras'.
This included the immediate release of £420m for pothole repairs and £150m to improve local road junctions. There was also an extra £500m for the housing infrastructure fund.
The Chancellor kept the door open to public-private partnerships where it delivered the desired value for the taxpayer.
He said that Government would also continue to honour existing PFI deals but killed off new PFI for good.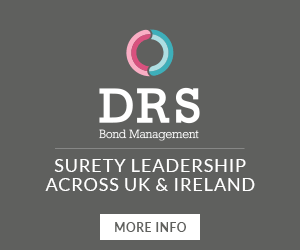 The decision raises a question mark about how the A303 Stonehenge road tunnel project will be financed.
Announcing reforms he said: "We will establish a centre of excellence to manage existing PFI contracts starting in the health sector.
"I never will sign off a PFI contract. The government will abolish the use of PFI and PF2."
Currently, there are around £60bn of PFI contracts already in place with future charges on these deals expected to amount to £199bn of taxpayer's cash.
He used the Budget to set out plans to increase Government spending after years of austerity.
Budget key points for construction
National Productivity Investment Fund extended by a year raising spend from £31bn to £37bn.
Pledge to deliver the largest ever strategic roads investment package worth £28.8bn from 2020-25
Local councils in England will immediately get an extra £420m to tackle a growing number of potholes.
Councils also given an extra £150m to improve road junctions on local roads.
Halve the contribution to the apprenticeship levy for smaller firms from 10% to 5% in a £695m package to support apprenticeships.
A further £500m for the housing infrastructure fund to enable a further 650,000 homes to be built. The fund now stands at £5.5bn.
British Business Bank will deliver a new scheme providing guarantees to support up to £1 billion of lending to SME house builders
Extra £240m to the six metro mayors for significant transport investment in their areas
New Future High Streets Fund to invest £675m in English town centre infrastructure
£70m to construct the national element of the Defence and National Rehabilitation Centre
£75m from the Home Building Fund for St Modwen plc, to fund infrastructure to build over 13,000 new homes
Extra £37m to support the development of Northern Powerhouse Rail
£100,000 to support the development of proposals for an 'Eden Project North' centre in Morecambe.