The publication of the 'NEC.city' masterplan yesterday coincided with Birmingham Airport setting out its separate plan to invest £500m expanding the adjacent airport facilities.
Together the two masterplans promise to start up the Midlands Engine plan and promise a sustained construction boom in the Solihull area over the next 15 years.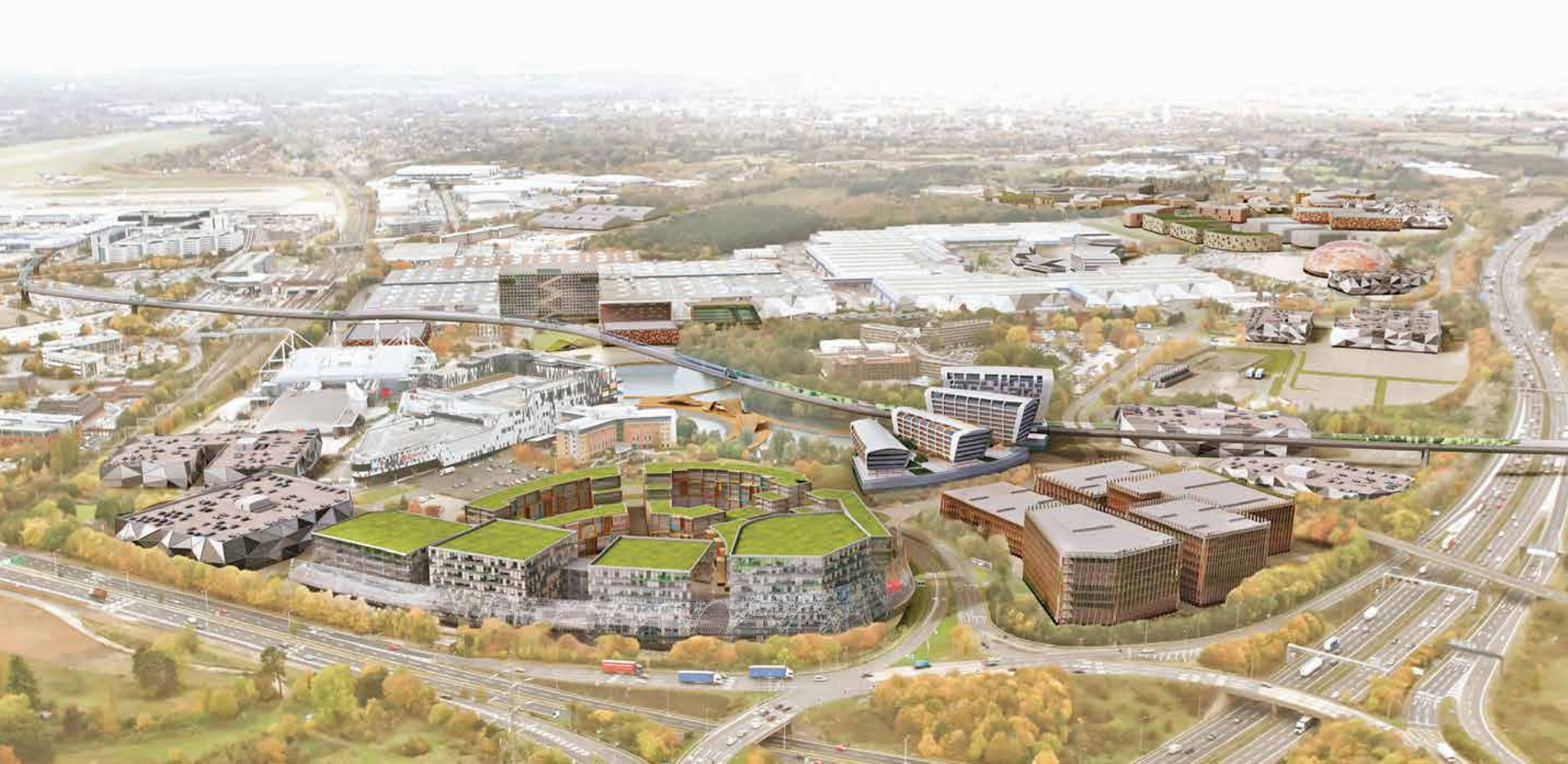 The 'NEC.City' plan will see 75 hectares of land around the NEC Campus in Solihull redeveloped. It will go before the city council cabinet for backing next Tuesday.
Early phases of the development over the next five years could include a Film Studio, initial phases of residential development and infrastructure improvements including the realignment of Pendigo Way to release development opportunities.
NEC Group was recently sold to private equity funds managed by Blackstone.
As part of the original sale of the NEC Group in 2015 the City Council retained a freehold interest in the land at the Solihull site.
The Masterplan will fuse entertainment, leisure, exhibition space, commercial and residential offers across a 175ha campus with the existing NEC at its heart.
Ian Ward Leader of Birmingham City Council said: "I am delighted to launch this Masterplan which sets out a radical vision for the transformation of the NEC campus which will not only see the Midlands International appeal and global position strengthened but also bring huge economic benefits to our local communities."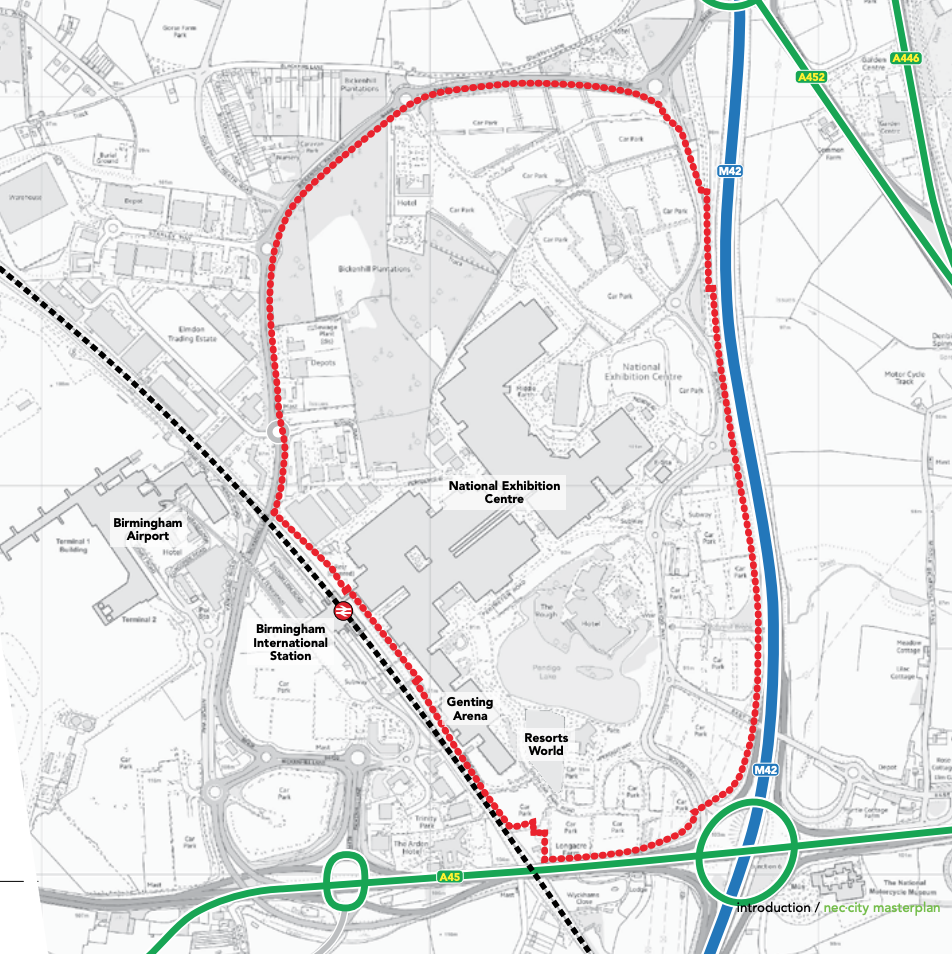 Meanwhile, Birmingham Airport said it would expand facilities over 15 years to lift capacity from around 13m to 18m passengers.
Much of the plans involve redesigning and improving the airport's current facilities.
This includes expanding the main terminal for larger departure lounges with more bars and restaurants. There will also be new baggage handling areas, featuring self-service bag-drop machines designed to make check-in quicker.
Security will also make use of the latest x-ray technology, meaning passengers won't have to take out liquids and electronics out of their hand luggage.