The Princes Dock tower, designed by Falconer Chester Hall architects, has been called the Lexington because its echoes New York-style designs.
Until now the Chinese state-owned builder has mainly worked in Manchester but is expanding in Liverpool.
Having entered the UK in 2013, BCEGI is an equity and construction partner on Manchester's £1bn Airport City and preferred contractor on Middlewood Locks, the £1bn mixed-use development in Salford, which will provide 2,215 homes alongside 900,000 sq. ft. of commercial space and a new hotel.
Bachy Soletanche has started work on the historic waterfront site carrying out piling work.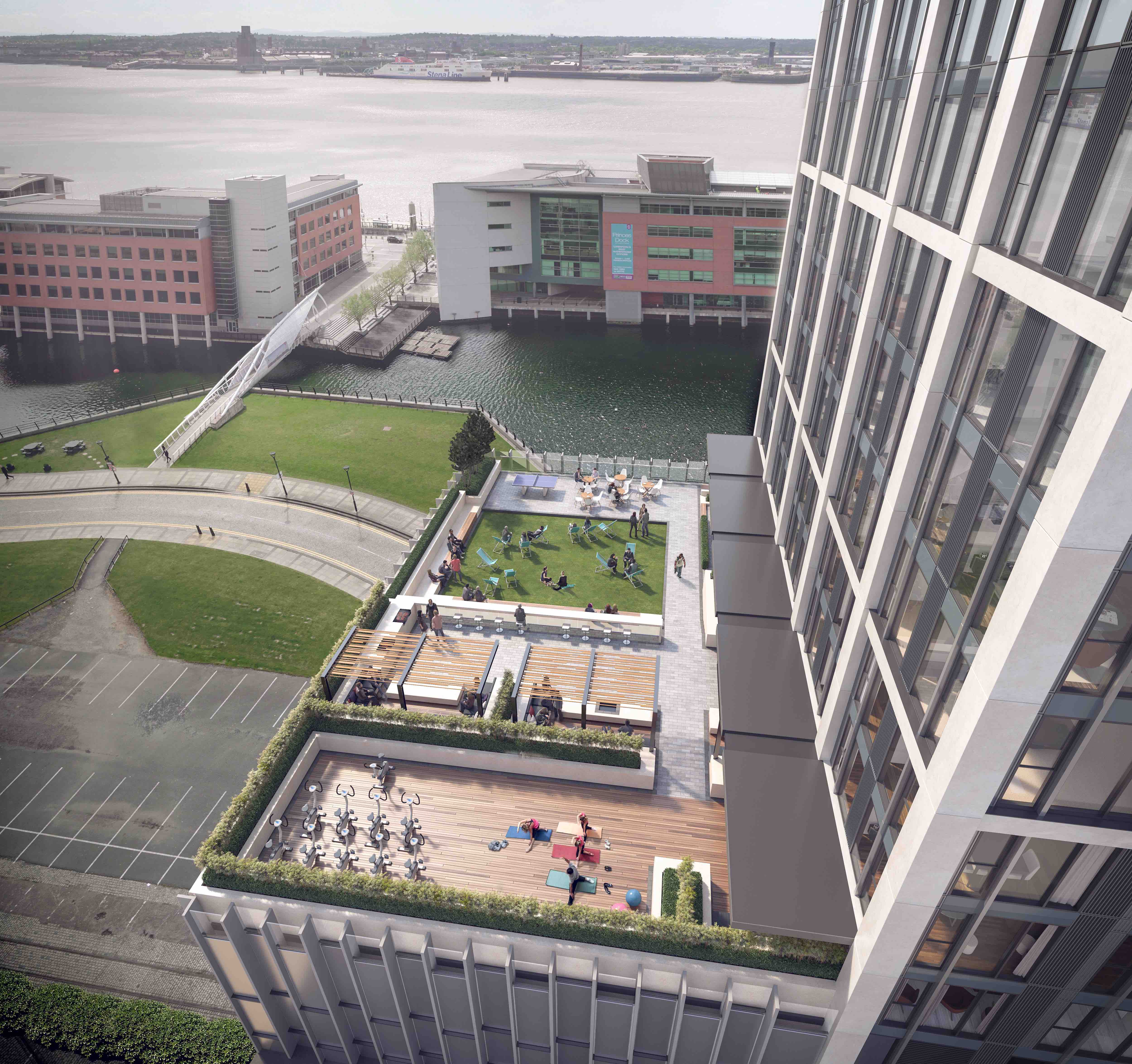 Once completed in 2021, The Lexington will offer 325 flats for rent, with communal facilities including a 17th-floor residents' lounge, gym, a roof, terrace, a garden and a cinema.
Tony Brooks, managing director at Moda, said: "With Angel Gardens in Manchester on track to complete next year, we're delighted to have appointed BCEGI to deliver The Lexington.
"Our ambition is to create a true landmark that will add to the already world-famous Liverpool waterfront. BCEGI has a proven track record of successfully delivering some of the North West's biggest schemes, and we're delighted to have them on board."
Yu Dongwen, lead director at BCEGI, said: "We are extremely proud to be appointed by MODA to deliver The Lexington. It is a flagship development that will significantly contribute to the huge transformation of  Liverpool Waters. We are looking forward to building our first project in Liverpool."