The high-rise 500-flat Glasgow Waterfront project at Central Quay is being led by PLATFORM_, a developer and operator of private rented housing.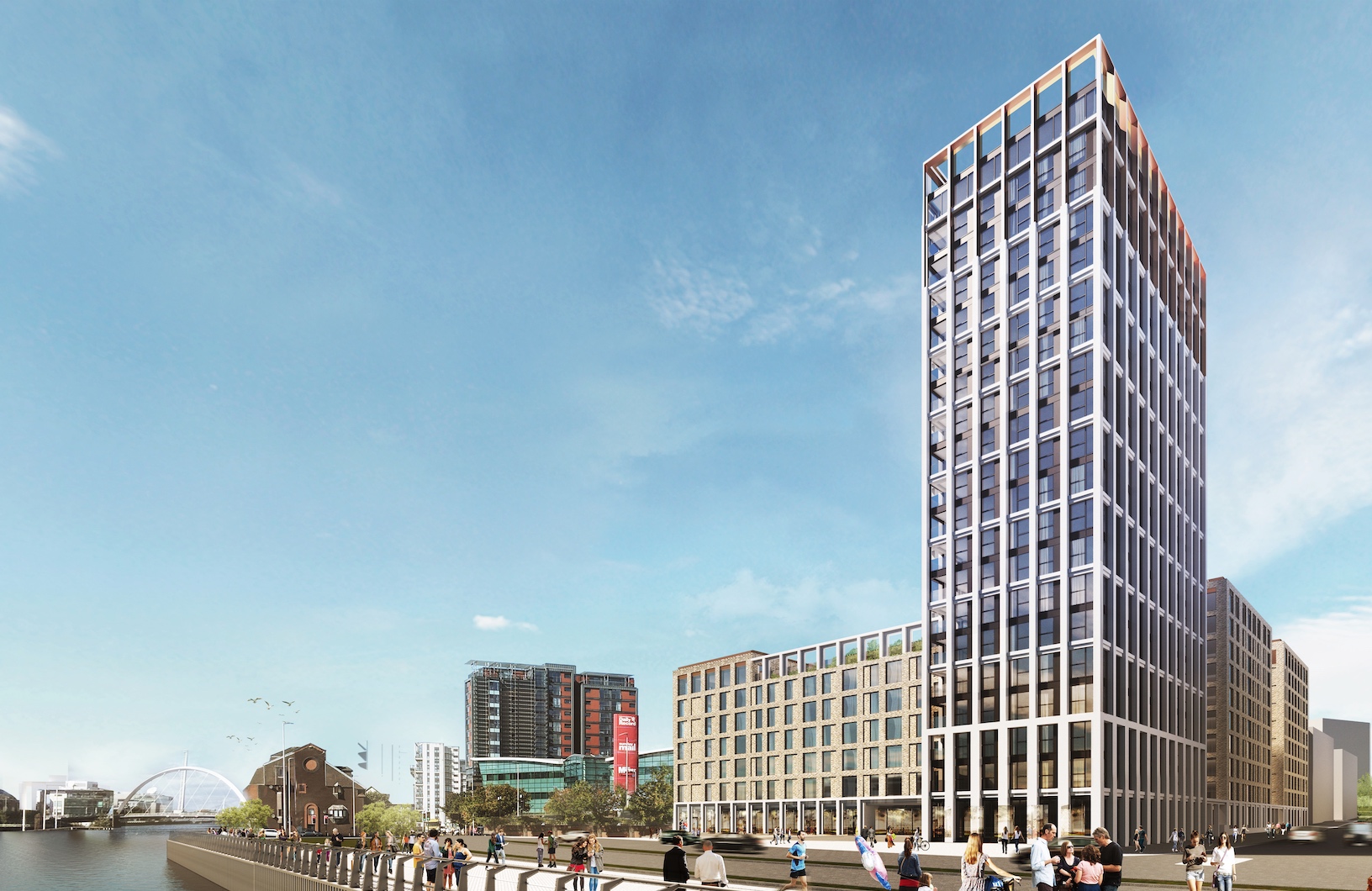 The £100m scheme will offer a mix of flats for rent, spread across four blocks ranging from six to 20-storeys in height. Rents will be priced to be affordable to more than 50 per cent of workers locally.
PLATFORM_ expects construction to begin in the third quarter of 2019, with practical completion expected in 2021.
Designed by Glasgow-based architects Keppie, the development forms part of a wider masterplan at the Clydeside Central Quay area, which includes 300,000 sq ft of office space and a 150-room hotel as well as new housing.
The build-to-rent sector is expanding rapidly, with nearly 140,000 build-to-rent homes either completed, under construction, or in planning.
Matt Willcock, development director at PLATFORM_, said: "The next phase of the project will begin early this year, starting with appointing contractors with a view to having spades in the ground by the third quarter of 2019.
Stuart Patrick, chief executive of Glasgow Chamber of Commerce, said: "A development of this scale is a real boost for the Broomielaw, bringing 500 new homes to an area perfectly situated between the city centre and West End.
"Not only will it create hundreds of jobs during each phase, but we're extremely supportive of plans for 300,000 sq ft of commercial space and a 150-room hotel – adding to the city's hospitality offering."