His replacement is current managing director of the group's natural resources division Alex Vaughan who will take charge in May.
Wyllie will now pursue a non-executive career and he recently took up the presidency of the Institution of Civil Engineers.
He said: "It has been a great privilege for me to be chief executive of Costain for the last fourteen years. 
"Much has been achieved over that time as a result of the combined efforts of an outstanding team and I would like to thank my colleagues for their support and commitment. 
"With a clear strategy, strong balance sheet and a record order book, the business is in an excellent position to deliver further growth in the future."
Wyllie unveiled another strong set of results for the year to December 31 2018.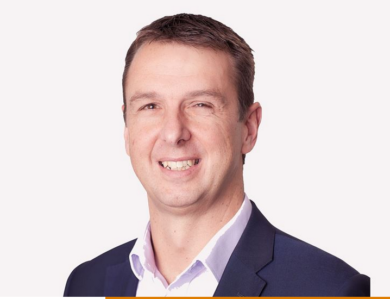 Alex Vaughan will take over as  CEO in May
Pre-tax profits dipped slightly to £40.2m from £41.8m as group revenue fell to £1,489.3m from £1,728.9m.
Costain had an average month-end net cash balance of £77.1m during the year.
Wyllie said the company was well placed to enter a "new era defined by the start of the Fourth Industrial Revolution."
He said: "The Fourth Industrial Revolution is now having a global impact and is characterised by a fusion of technology breakthroughs that are blurring the lines between the physical, digital and biological spheres.
"These breakthroughs are occurring in a number of fields including artificial intelligence, robotics, nanotechnology, quantum computing and biotechnology.
"We are therefore seeing a rapid change in the spending patterns of our clients, with the deployment of emerging technology being core to their next generation of infrastructure solutions.
"We are strategically positioning Costain at the forefront of this revolution, transforming the business into a leading smart infrastructure solutions company.
"This differentiation is allowing us to seize the wide array of exciting opportunities being created for our business.
"Our considerable expertise across the integration of technology, consultancy, asset optimisation and complex delivery services places Costain well in this rapidly-evolving market."