A masterplan drawn up by Feilden Clegg Bradley Studios will be unveiled for public consultation at the end of the month.
This will include several building projects that have been announced in recent months, such as the £8m Digital Innovation Facility and a £22m Arts and Humanities Centre, both due to go to construction this year.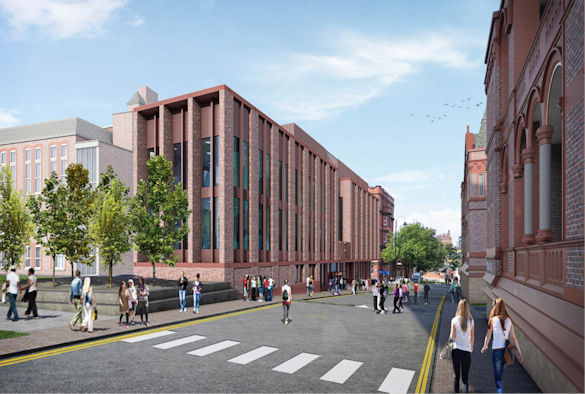 In addition, there are also several proposed new builds and redevelopment projects to enhance teaching, research and student life on the University's campuses.
The masterplan sets out a new central green on the Liverpool campus, together with plans to revitalise existing courtyards.
The University also plans to remove small, disparate car parks in the centre of the Liverpool campus and replace these with three multi-storey car parks towards its perimeter.
Significant investment is also planned for the University's Leahurst campus, based in Cheshire, which is home to the Veterinary Institute. This includes major developments for equine care, expanded research facilities and a redeveloped student skills zone.
Consultation displays providing details will be on show from Monday 29 April to Friday 10 May on the ground floor of the Guild of Students' building.
The University's vice-chancellor, Professor Dame Janet Beer, said, "While our estate already boasts some world-class facilities and wonderful spaces, we need continued investment to best support our ambitious future plans.
"This Masterplan provides an exciting, clear and coherent vision for our university campuses and includes significant investment which will have a number of positive regional impacts, not least on the economy."