Salford Crescent will see the University of Salford campus and the surrounding area transformed into a new city district with 2,500 homes, the redevelopment of the University campus, a new industry innovation park and a cultural quarter built around key heritage assets.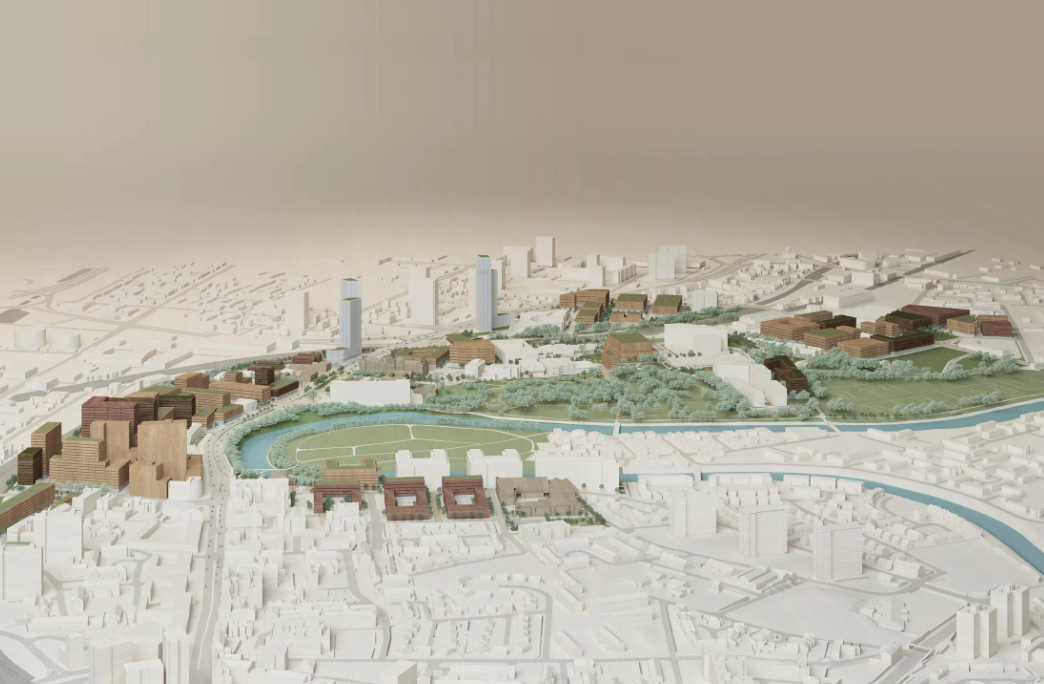 University of Salford Vice-Chancellor Professor Helen Marshall said: "The Salford Crescent masterplan represents a once in a generation opportunity for a partner to get involved in one of the largest mixed-use development schemes in the UK.
"It is a project that will have a lasting, transformative effect on Salford and the wider Greater Manchester city region. We are looking for a partner whose vision, ambition and creativity matches that of the University and the City of Salford."
CBRE is leading on the search for a prospective partner.
Head of Planning and Development at CBRE Iain Jenkinson said: "This is a long-term development opportunity, but one with development plots ready to go.
The deadline for the return of expressions of interest is 14 June.  There will then be a short period of dialogue between July and October with a select number of bidders, before being able to identify a preferred bidder towards the end of the year.
For all interested parties, the documents will be published on The Chest.