Nick Harris joins from Henry Boot Developments where he has been playing a pivotal role on The Event Complex Aberdeen (TECA) where Robertson is nearing completion of the job as main contractor.
Derek Shewan, CEO of Robertson, said: "Nick has earned his stripes in leadership roles across Scotland's property sector, building up an impressive knowledge of the industry which he will use to oversee and develop our commercial portfolio.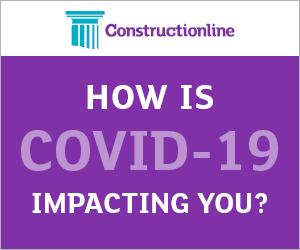 "Nick's knowledge and guidance will allow us to further expand our client offering, which includes asset management, regeneration, funding solutions and property development, and we're delighted to welcome him to the business."
Harris said: "I'm really pleased to be joining the business at a time when there are some massively exciting opportunities in property, with huge potential for development.
"The sheer scale of Robertson's business and expertise is just astonishing and I'm looking forward to getting under the skin of each element and continuing to build on the property division and increase Robertson's profile in property development."