The new building, known as Kangaroo Works, will be built by Henry Boot's construction arm and will be located at the corner of Rockingham Street and Wellington Street.
Designed by Whittam Cox Architects the brick envelope building will rise to 15 storeys at its highest point stepping down to four storeys.
It will include 364 flats for private rent, ranging from one to three bedrooms. with cafés, and restaurants at groundfloor level.
The scheme's unique name pays homage to a former tool factory that was part of the site in the early nineteenth century.
The surface car park site was sold by Sheffield City Council earlier this year to a joint venture group made up of Angelo Gordon – a major US based global investment advisor – and Ridgeback Group.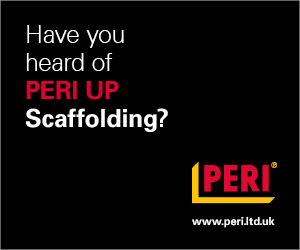 The group has employed Sheffield-based Brantingham Homes to manage the scheme and Henry Boot Construction as construction partner.
Ian Lowson, Director at Whittam Cox Architects, said, "We are pleased to see our plans progress and look forward to working closely with the team on this important asset for Sheffield city centre."
Subject to planning approval, construction of Kangaroo Works could begin by the end of 2019.