The value engineering carried out by a joint venture between WSP and Expedition Engineering will bring £7m in material savings.
It will also allow smaller cranes to be used during construction.
Results from wind tunnel tests and a snow load review allowed the team of structural design engineers, in partnership with architects Wilkinson Eyre, to modify the structural thicknesses and profiles in the station roof saving over 1,000 tonnes of steel.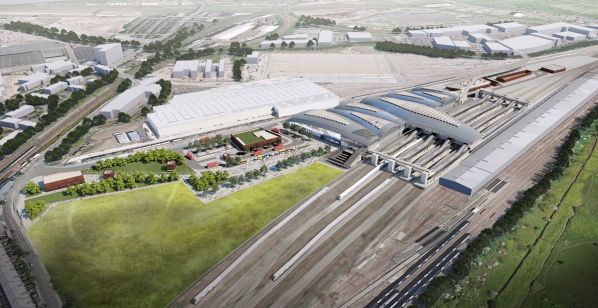 Adrian Tooth, Project Director at WSP, said: "We have been able to make small incremental changes and reductions in material thicknesses of the roof resulting in a significant saving in the cost of the station.
"Further applying the benefits from these techniques, we were able to harness savings and due to the reduction in material tonnage, realise the logistical benefits of reduced crane sizes", added Tooth.
Matthew Botelle, HS2 Programme Director said: "By challenging the standard design approach, the WSP-Expedition design team have realised savings in the roof steelwork tonnage that has significantly reduced cost, construction complexity and embodied carbon.
"This work is a great example of how the latest design thinking and techniques are being used on the HS2 programme to provide best value to the UK taxpayer."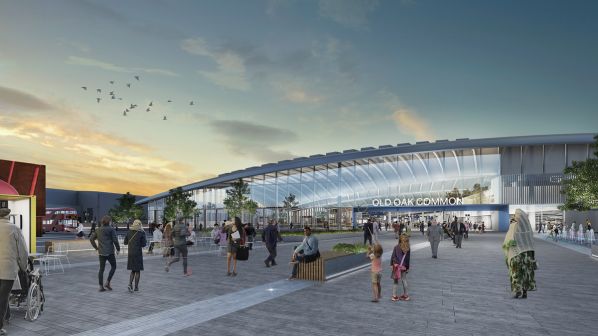 The roof at Old Oak Common comprises a series of tapered vaults with glazed rooflights to provide ventilation and daylight for the station.
Spanning up to 65m, the vaults are formed from fabricated steel box section arches and are supported on box section primary beams founded on tapered steel columns.