Work in Northamptonshire and Oxfordshire includes the completion of Chipping Warden relief road.
The A361, which runs through Chipping Warden, is the approved route for construction traffic to access one of HS2's main construction sites in Northamptonshire.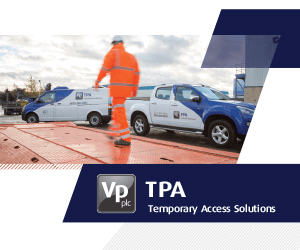 The relief road will remove the need for construction traffic and through traffic to travel through Chipping Warden.
Uma Shanker, HS2 Ltd's Area Project Director, said: "The Chipping Warden relief road project is important to local residents, and we're really pleased to welcome Buckingham Group on board to deliver this piece of work.
Simon Hyams, Buckingham Group Ltd Construction Director (HS2), said: "We are naturally delighted to have secured this strategically important project that will serve the requirements of HS2 and leave a lasting legacy of improvements in terms of road safety, air quality and reduced traffic congestion for the local community."